VAPORSTOP CA 500
SBS-modified bitumen self-adhesive vapor barrier
Flexible reinforced SBS-modified bitumen membrane VAPORSTOP CA 500 is used as a high-performance vapor barrier in roof waterproofing systems. Self-adhesive bottom surface and high tensile strength ensure the ability of the material to withstand the weight of the person standing between the corrugations of the profiled metal deck without breaking or stretching.
The material is produced on a base of a glass net carrier coated with SBS-modified self-adhesive bitumen binder. The membrane is protected on the bottom side with an easily removable siliconized film, while the top surface is covered with aluminium foil.
Vapor barrier VAPORSTOP CA 500 has the following advantages:
Provides very effective vapor insulation;
High tensile strength offers the possibility of walking over the material during its installation;
Reliable adhesion properties prevent the material from shifting and make it invulnerable to the wind load;
High speed of application;
No need for any additional equipment and skills;
Resistance to accidental burning;
High repairability.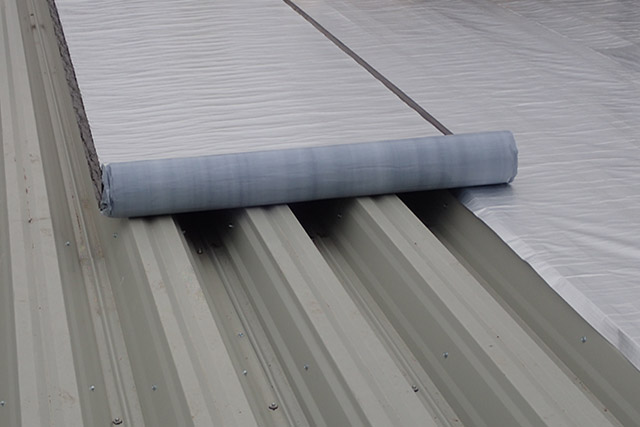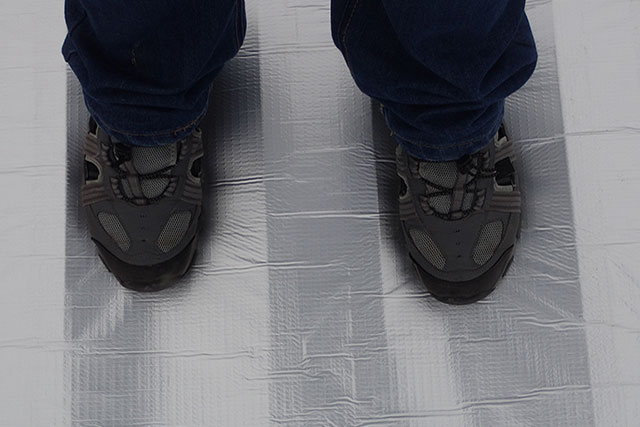 Product technical data
| PROPERTIES | PERFORMANCE |
| --- | --- |
| Mass per unit area, kg/m2 | 0.5±0.1 |
| Length x width, m | 50 x 1.08 |
| Softening point, °C | ≥100 |
| Flexibility at low temperature, °C | ≤-25 |
| Flow resistance at elevated temperature, °C | ≥90 |
| Elongation L / T, % | ≥2.0 / ≥2.0 |
| Tensile strength L / T, N/50 mm | 600±120 / 600±120 |
| Determination of shear resistance of joints, kN/m | ≥1.5 |
| Peel resistance of joints: overlap to aluminium foil, N/50 mm | ≥50 |
| Reinforcement type | glass net |
| Protective covering type on the top | aluminium foil |
| Protective covering type on the bottom | anti-adhesion film |