About TECHNONICOL
TECHNONICOL Corporation is the leading international manufacturer and supplier of roofing, waterproofing, thermal insulation and sound absorption materials. The company was founded in 1992 and since then has accumulated considerable experience in the building materials market. We are proud to offer up-to-date products and technologies that combine global expertise and the elaboration of our own R&D centers. A wide range of durable materials and reliable solutions allows making a choice that is best suited to the customer both in price and in quality.
Our mission: To make high-quality, reliable, efficient construction materials and solutions available to every person in the world.
TECHNONICOL Corporation at present owns 64 production sites in Europe and Asia, a retail network of 140 branches and representative offices in 37 countries. Company materials were already used in more than 2,50,000 sites in 116 countries around the world. It is an honour for us to be a partner for more than 1,000 independent distributors presenting 32 of our own brands.
6500

Qualified
Employees

64

Production
Sites

6

R&D
Centers

30

Years
in The Market
TECHNONICOL CORPORATION IN INDIA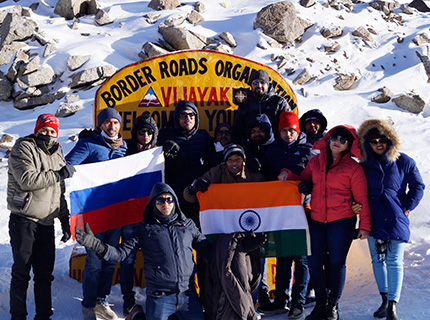 A head office in India was founded at the beginning of 2015 and now this market became one of the core markets for the Company. We are happy to serve the Indian construction industry with our experience, solutions and products and we are looking forward to mutually beneficial cooperation with Indian partners.
All our products offered in India, as well as in any other region of the world, are subject to strict quality control according to EN, ASTM and local norms. We believe that the key to successful activity and long-term cooperation resides in constant and deep research and control before, during and after production processes. Export plants of TECHNONICOL have passed UNI EN ISO 9001 certification and fully comply with the requirements determined by this international standard. The quality of TECHNONICOL materials is proved by a great number of certificates and test reports released by many leading institutes and science centers around the world.
We are proud of what we produce and create. We enjoy seeing how new state-of-art materials are manufactured from plain raw components with our up-to-date equipment, our work and efforts. We are continuously improving ourselves and strive to do the same for the environment. We prefer to address the comprehensive energy efficiency of buildings and structures. Our innovative solutions enable us to create high technology and energy-efficient buildings, improve the overall quality of the construction, cut down operation and maintenance costs. We are glad to know that our materials are used in the construction of houses, hospitals, airports, plants, bridges, social infrastructure facilities and other objects, which improve the level and quality of people's life.