Advantages
LONG TERM EXPERIENCE
We have gained significant experience in the production of roofing, waterproofing, sound absorption and thermal insulation materials, and today we offer the newest materials and technologies that combine global expertise and elaboration of our own R&D centers. We also accept and maintain traditions of the plants, which become parts of our Company. TECHNONICOL Corporation was founded in 1992, but we have membership plants with more than 100 years of experience behind! Nowadays we have more than 50 plants all over Europe and Russia; some information about just a few of them is presented below.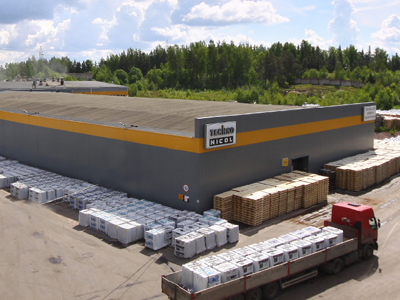 The plant "TECHNONICOL-Vyborg" is our first-ever plant, which started the production of the company's materials back in 1994. However, the history of the Vyborg plant manufacturing roofing and waterproofing materials begins in 1918. At that time, the JSC "Tienhaara Roofing Felt Plant" was founded on the former territory of Finland. Its' convenient location in northwest Russia close to the port on the Baltic sea makes it possible to supply products all over the world. The high quality of the production, which is proved by numerous international certificates, makes the plant an essential part of the Corporation.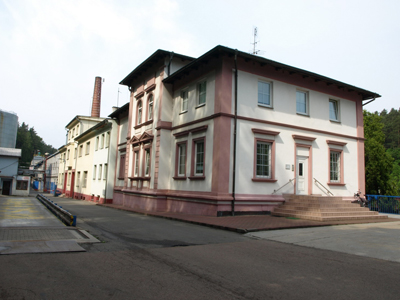 The plant "Dehtochema", producer of bitumen waterproofing materials, became the part of our Company in 2008. It was founded in 1868 in Běla pod Bezdězem (the Czech Republic). Over the years, the plant was modernized several times: new production lines have appeared and the latest technologies were mastered. An advantageous geographical location makes it possible to provide roofing and waterproofing materials to all regions of the Czech Republic and Europe.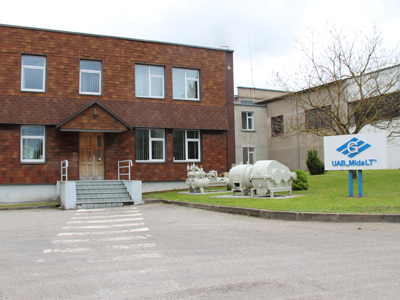 The plant "MIDA LT" became the part of TECHNONICOL Corporation in 2001. The plant was founded in 1960 in Gargždai (Lithuania). It is the only factory in the Baltic States producing polymer-bitumen roofing products: roofing shingles of different colors, modifications, thicknesses and geometric shapes. Every year investing in modernization and extension of production facilities, implementing cutting-edge technologies and improving reliable roofing systems the plant has made a good name and has a good reason to be proud of being capable to satisfy the demands of different construction organizations.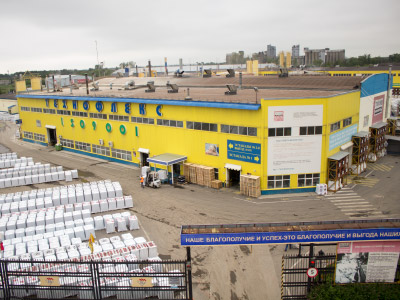 Ryazan production cluster is probably the heart of TECHNONICOL Corporation. 10 modern plants of the Company are located here producing different types of products: bitumen membranes, multilayer and single layer roofing shingles, PVC membranes, construction films, polyurethane foam, plastic gutter systems, stone wool, XPS and PIR. Most of our R&D resources are also concentrated in Ryazan to ensure maximum synergy. Our partners can get the best knowledge and skills of materials application on a basis of several training centers.
Throughout history, all TECHNONICOL plants were upgraded many times to meet modern trends in the construction market. More than a century of experience in materials production and a commitment to innovations allow us to move forward and achieve success!
ECO-FRIENDLY
TECHNONICOL is a socially and environmentally responsible company. We invest not only in pollution-reducing factors at our factories, but also in construction systems that can minimize energy losses in the manufacturing industry and utility sector, as well as in new innovative products aimed to help our planet and make people's lives safer and more comfortable.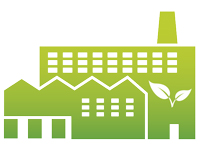 Environmentally-friendly production
Our company is aware of its' social responsibility to maintain a friendly environment and sustainable use of natural resources. That is why we invest in environmental protection more than 1 million euros every year. All plants of the Corporation are subjected to state environmental appraisal at their design stage. The environment at our industrial sites is monitored daily. TECHNONICOL invests in waste-free production, advanced equipment and environmental protection technologies.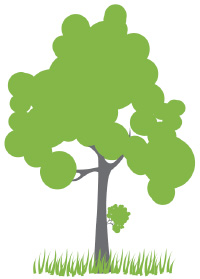 Innovative products to help our planet
We have developed a special line of polymer-bitumen materials, created with care about the future of our planet – TECHNONICOL ENVIRO series. We have found out that the roof can have a real impact on the environment, help to purify the air in cities and have a positive impact on energy efficiency. ENVIRO successfully and effectively combines environmental friendliness and technologies aimed at improving living standards, reducing the operation cost of the facility, where the material is used. We have proved that a roof could be green not only in color.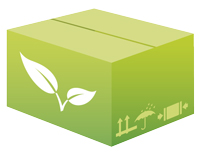 Lean production
The basic concepts of the successful operation of our production facilities are:
minimization of wastes of any kind;
constant improvement of production control efficiency;
rational use of raw materials and natural resources involved in the production;
high skill of our professionals and modern equipment aimed to exclude the possibility of the production spoilage;
a solution to the overspending issue – all materials are produced to fit an exact order.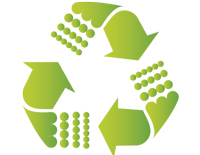 Recycling
We also understand the importance of recycling:
all materials produced at our plants and solutions offered by our experts are developed according to the wasteless principle;
our plants are equipped with the latest technologies aimed to reduce fuel consumption and to maximize secondary use of resources consumed at the production;
most of the produced materials are recyclable.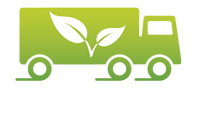 Reduce transportation pollution
Our plants have convenient geographical locations to minimize transportation of materials to the final destination. Thus we reduce delivery costs and any transport emissions.
REASONABLE ECONOMY
1. Reliability and quality saves money in longer-term
The service life of the building is directly related to the materials used for its' construction. The purchaser in his attempt to save money often prefers the cheapest materials, but after some time many problems start, which entail additional costs to operate the facility. Once saved funds for roofing will become a disaster during the rainy season. Once saved funds for foundation waterproofing will lead to early concrete destruction and the building will become dangerous for people. It turns out that spending a small amount of money on roofing, waterproofing and thermal insulation materials brings consequences, which require much bigger investments to resolve. Obviously, procurement of high-quality materials is much more profitable in the longer term.
2. Wide range of products allows us to offer exactly the material you need
It is well known that the choice of the material for pitched roofs should be different from, for example, the waterproofing material used in bridge construction. We have evaluated hundreds of possible system solutions and materials combinations for different types of objects and conditions, so now we can offer you the best material, which will fit exactly your needs and you will not overpay for unnecessary properties.
3. TECHNONICOL materials enable to cut down energy losses
The Company develops and promotes materials and systems that minimize energy loss in the industrial sector and public utilities. The latest technologies used in TECHNONICOL products allow achieving a significant reduction of costs for conditioning of buildings. We introduce construction systems, aimed at the creation of comprehensive protection of the structure from the foundation to the roof.
Products offered by TECHNONICOL Corporation are fully compatible and can be used in proposed systems. Material compatibility with each other is one of the basic conditions to obtain a reliable complete insulation system. That is why our experts have developed a number of professional technical solutions for different types of projects. Here we follow three main principles: the compatibility of components, durability and reasonable price. We can assure that our clients get the best complete solution and professional help during the design phase.
4. You can get everything needed in one place
We produce a wide range of roofing, waterproofing, sound absorption and thermal insulation materials: polymer-bitumen membranes (APP and SBS), roofing shingles, single-ply synthetic membranes (PVC and TPO), profiled HDPE membranes, liquid bitumen waterproofing (primers and mastics), polyurethane foams, XPS, stone wool, glass mineral wool and PIR – everything needed for complete protection of any type of object from the foundation to the roof. You can get all insulation materials in one place and that will save your time and money.
5. You can get unique products tailored especially for you
Our production capacities and equipment give us the ability to supply materials for large construction projects and to develop unique products based on individual requirements. Competence of employees, professional technical consultations, development of new materials in our own R&D centers, quality of products and solutions – all of these allow TECHNONICOL to approach each client individually and help us to meet every customer's expectations and needs.
Improved customer service is also one of our priority principles. The leadership of TECHNONICOL products on the market is achieved not only due to the quality of products we produce but also to a high level of technical support.
QUALITY AND GUARANTEE
All our products offered in India, as well as in any other region of the world, are subject to strict quality control according to EN, ASTM and local norms. We believe that the key to successful activity and long-term cooperation resides in constant and deep research and control before, during and after production processes. Export plants of TECHNONICOL have passed UNI EN ISO 9001 certification and fully comply with the requirements determined by this international standard. The quality of TECHNONICOL materials is proved by a great number of certificates and test reports released by many leading institutes and science centers around the world. Standards of quality in manufacturing are a part of our company culture: implemented standards of Lean production and principles of "Dao Toyota".
TECHNONICOL has 6 R&D centers located close to the production sites and a number of laboratories to test every type of material. Our scientists are focused on the study of the performance of building materials, prevention of their aging, increasing the possibilities of application by expanding the operating temperature range, developing additional functions, such as air purification, resistance to moss growth or increasing energy-effectiveness.
Laboratories in the factories operate on the basis of modern equipment, which is used to study the physical and mechanical characteristics of materials in a wide temperature range, determine the structure and composition of raw materials, test the durability of materials. Unique chromatography equipment is used to determine the composition of bitumen for the production of roofing materials and optimal selection of type and amount of modifying additives.
We are 100% sure of what we produce and are happy to serve the Indian construction industry with our experience, reliable solutions and premium quality products.