ULTRAFLEX grey mineral
SBS-modified bitumen roofing and waterproofing cap sheet membrane
SBS-modified bitumen membrane ULTRAFLEX grey mineral is designed for installation as the top layer in double-layer roofing system on buildings and constructions. Can be used for new construction or repair.
The material withstands temperature fluctuations and high mechanical loads providing a long-term, reliable and effective waterproofing. SBS polymer provides additional flexibility and dynamic resistance.
On the bottom side, the material is covered by a polymer film with special graphic elements, melting of which indicates the proper material heating. On the top side, the material is covered by a coarse-grained slate with special hydrophobic treatment that protects the material from damage by ultraviolet radiation during the whole service life of the membrane.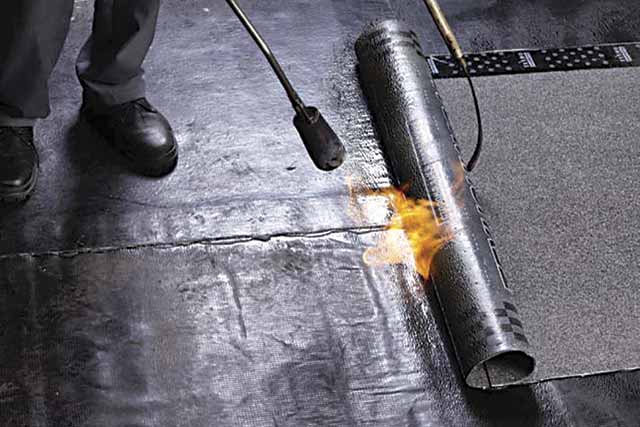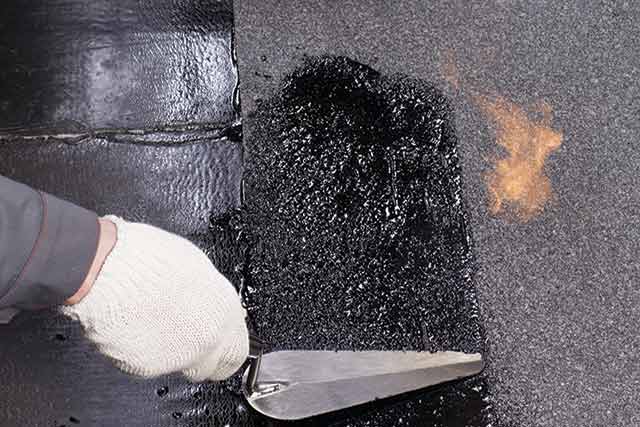 Product technical data
PROPERTIES
ULTRAFLEX A
3 mm grey mineral
ULTRAFLEX A
4 mm grey mineral
Thickness, mm
Thickness, mm
3.0±0.20
4.0±0.20
Mass per unit area, kg/m2
Mass per unit area, kg/m2
3.8±0.38
5.1±0.48
Length x width, m
Length x width, m
10 x 1
10 x 1
Softening point, °C
Softening point, °C
≥110
≥110
Flexibility at low temperature, °C
Flexibility at low temperature, °C
≤-10
≤-10
Flow resistance at elevated temperature, °C
Flow resistance at elevated temperature, °C
≥100
≥100
Elongation L / T, %
Elongation L / T, %
45±9 / 50±10
45±9 / 50±10
Tensile strength L / T, N/50 mm
Tensile strength L / T, N/50 mm
850±170 / 650±130
850±170 / 650±130
Tear resistance L / T, N
Tear resistance L / T, N
350±100 / 350±100
350±100 / 350±100
Reinforcement type
Reinforcement type
polyester
polyester
Protective covering type on the top
Protective covering type on the top
coarse-grained slate
coarse-grained slate
Protective covering type on the bottom
Protective covering type on the bottom
polymer film
polymer film