ULTRAFLEX SA NBS
SBS-modified bitumen self-adhesive non-reinforced membrane for indoor waterproofing
Self-adhesive carrier less SBS-modified bitumen membrane ULTRAFLEX SA NBS with spunbond as the top protective layer is designed for indoor waterproofing. Thanks to the special adhesive bitumen compound, the material can be used for indoor works, where the standard torch-on application is forbidden.
ULTRAFLEX SA NBS waterproofing material is produced by placing a special self-adhesive binder on a spunbond that covers the material on top. The other side of the material is covered with a removable protective film. The absence of a carrier is a key feature of this material that makes it very elastic and flexible.
Waterproofing material ULTRAFLEX SA NBS has the following advantages:
Used for indoor waterproofing with the direct installation of ceramic tiles onto the material without the need of protective sand cement screed (spunbond has to be treated with the contact primer before application of tile adhesive);
Can be used on bases, where the standard torch-on application is forbidden (wood, XPS, etc.);
High speed of application;
Safe and cheap application – the membrane is applied without the use of gas and flame;
No need for any additional equipment and skills;
Cold application method prevents smoke, odors and noise.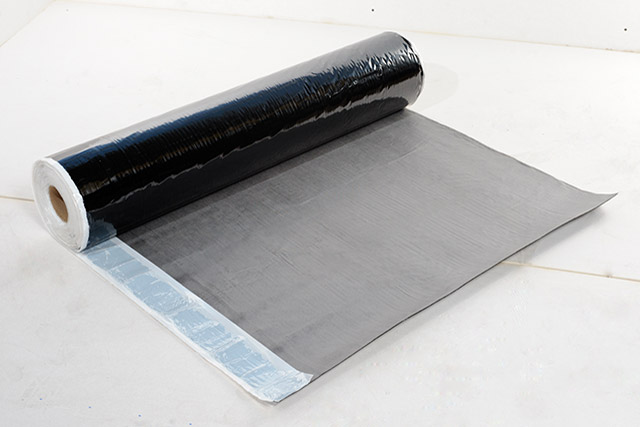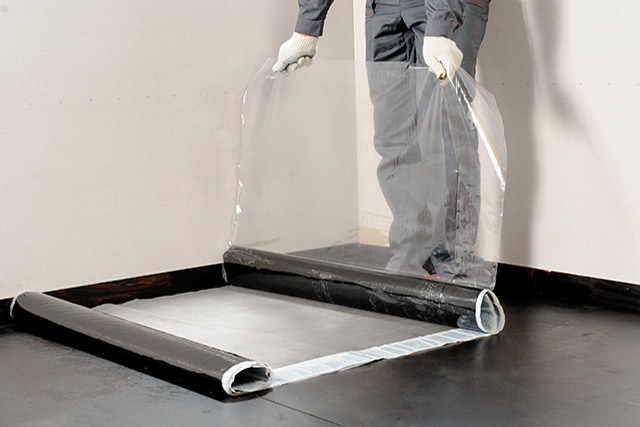 Product technical data
| PROPERTIES | PERFORMANCE |
| --- | --- |
| Thickness, mm | 1.5±0.10 |
| Mass per unit area, kg/m2 | 1.5±0.25 |
| Length x width, m | 20 x 1 |
| Softening point, °C | ≥100 |
| Flexibility at low temperature, °C | ≤-15 |
| Flow resistance at elevated temperature, °C | ≥85 |
| Elongation L / T, % | ≥60 / ≥60 |
| Determination of shear resistance of joints, kN/m | ≥2.0 |
| Peel resistance of joints: overlap to overlap / overlap to film, N/50 mm | ≥25 / - |
| Reinforcement type | no base |
| Protective covering type on the top | spunbond |
| Protective covering type on the bottom | anti-adhesion film |