More about synthetic polymer membranes
Synthetic membranes are used in foundation, tunnel and roof waterproofing systems. These reliable and durable waterproofing materials are produced by using the co-extrusion technology - best available at present time. Due to the optical quality control, we can guarantee uniform thickness of the produced membranes.
All synthetic membranes of TECHNONICOL have a CE marking. It is a manufacturer's declaration that the product complies with the essential requirements of harmonized European standards.
More than 100 million square meters of roofs, tunnels and foundations have been protected by various types of TECHNONICOL synthetic waterproofing membranes.
---
HOW DO WE PRODUCE OUR MEMBRANES?
We produce synthetic membranes with top technical characteristics thanks to:
Our own full-cycle plants with modern equipment;
Progressive extrusion production technology;
European raw materials of the highest quality;
Contribution of our own research and development centres;
Careful and precise control before, during and after production.
As a result, the client gets the waterproofing material of homogeneous structure without internal defects, ensuring high standards of quality and durability.
---
CERTIFICATES AND AWARDS
Certificates of conformity according to harmonized European standards (CE marking according to EN 13956).
The conclusions of BDA Test Institute (The Netherlands) of the resistance to the wind load.
External fire performance test reports (Broof (t1), Broof (t3)).
Continuous updating and on-going of other certification programs.
---
UNIQUE SERVICE FOR UNIQUE MEMBRANES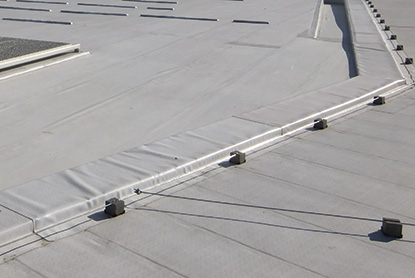 Comprehensive approach allows us to provide personalized service to each customer at the highest level:
Wide range of solutions for each technically different project;
Complete range of accessories and components for each individual system;
On-site supervision and quality control during installation;
Technical advice to partners.
---
A VERSATILE TOOL FOR SOLVING COMPLEX PROBLEMS
TECHNONICOL synthetic membranes are the quintessence of more than 25 years of technical experience of dedicated specialists, engineers and technologists whose daily work and objective is to embody the ideas of customers: contractors, architects, designers.
The company is actively promoting turnkey solutions for waterproofing of roofs, foundations and tunnels. TECHNONICOL is ready to offer complete system solution that is ideal for each individual project.
---
MATERIALS RANGE
The company is ready to offer a wide range of synthetic membranes, which are distinguished by the area of application:
ROOFING MEMBRANES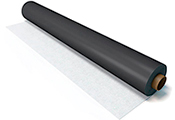 High elasticity for the ease of installation;
Resistance to punctures and mechanical impacts;
Reliable protection from UV radiation through a system of TRI-P® special protective fire retardants and stabilizers.
UNDERGROUND WATERPROOFING MEMBRANES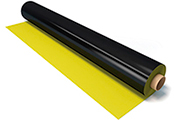 Special signal layer for early detection of the membrane's damage;
Possibility to install the material on uneven and wet concrete surfaces;
Resistance to punctures and mechanical impacts;
High elasticity for the ease of installation.
DRAINAGE MEMBRANES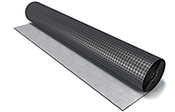 Special dimpled surface;
Comprehensive mechanical properties;
Lightweight and easy to install material for different purposes.