More about stone wool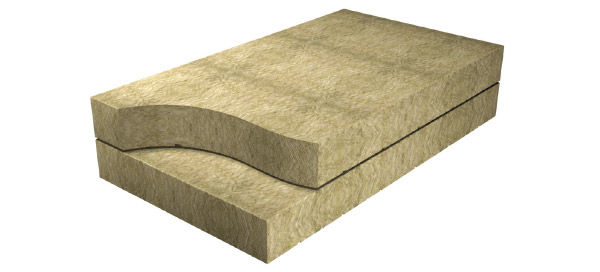 Stone wool is a highly effective insulating material. By thermal efficiency, it is ready to compete with the reference insulator – air in a stationary state. High resistance to thermal transfer is achieved by retaining a large amount of air in a stationary state within the insulation thanks to the use of closely intertwined finest fibers of mineral wool.
TECHNONICOL thermal insulation based on stone wool has a number of technical and performance advantages created during the production stage.
All our materials are produced from basalt rocks on advanced high tech equipment of leading European manufacturers.
---
ABOUT THE MATERIAL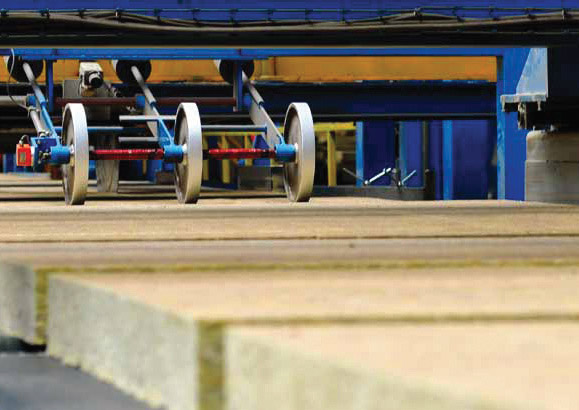 Stone wool is made from gabbro-basaltic stones with the addition of sedimentary of low acidity. Supplements are necessary to provide the desired plug-acidity, melting point and to obtain a melt with the desired flow characteristics.
Technological processes are automated and strict quality control is implemented at all stages of the production — from raw materials to finished product testing. That ensures the stability of product properties. Ready-to-use slabs of stone wool are safely packaged into a shrink film. A pallet of stone wool is wrapped using stretch-hood technology, which reduces transportation and labour costs because of higher handling speed. This type of packaging protects the material from damage when it is stored on the ground or on a construction site, so the stone wool does not lose its' physical and mechanical properties in such storage conditions.
---
PRODUCTION QUALITY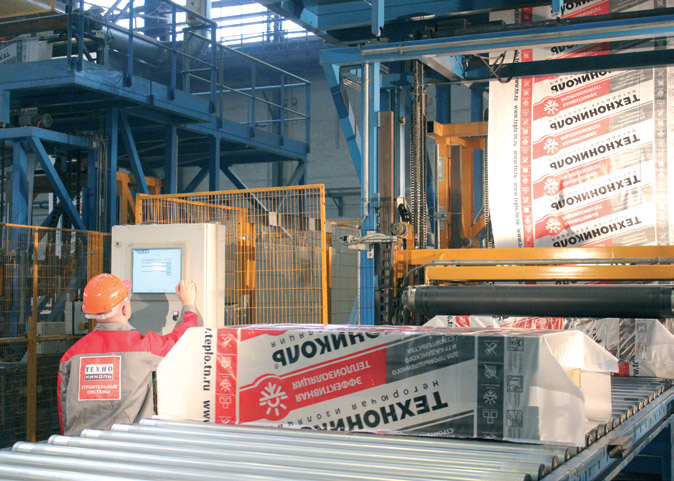 The quality management system of TECHNONICOL stone wool production is certified according to ISO 9001:2000. Implementation of this certification ensures effective company management in general as well as the output of products with stable qualitative characteristics to meet requirements of international markets and customer expectations.
The system of ecological management at all stone wool producing plants is certified according to ISO 14001:2004 issued by a German certifying organisation Deutsche Akkreditierungsstelle GmbH. This certificate confirms that manufacturing process complies with the highest international requirements of environmental regulations. Control of this process guarantees the reduction of negative impacts on the environment as well as waste reclamation and disposal, which, in turn, improves our environmental performance.
---
MATERIALS RANGE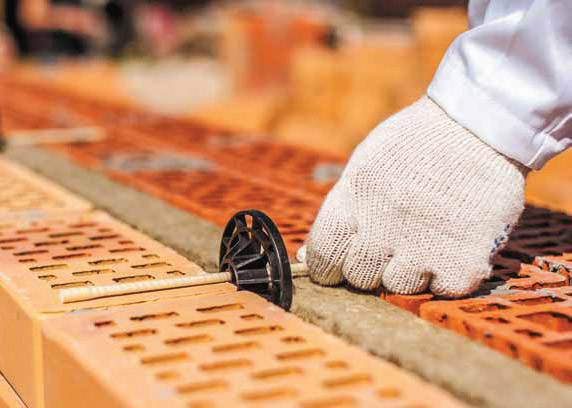 The use of thermal insulation materials is an obligatory stage of many construction and repair processes.
A wide range of TECHNONICOL stone wool products is divided by area of application and allows the use of products in both civil and private housebuilding. Product range includes insulation for plaster and ventilated facades, pitched and flat roofs, floors, walls, sandwich panels, etc.

Standard slabs of stone wool are used for thermal and acoustic insulation.

Slabs with grooves are used for thermal insulation of flat roofs with the formed system of ventilated channels.

Slabs with a rough surface are used to increase the adhesion of the protective layer of plaster in thermal insulation of facades.

Slope shaped slabs are used to create the slope of 1.7 or 4.2% on flat roofs in order to drain water on the roof to funnels.
---
ADVANTAGES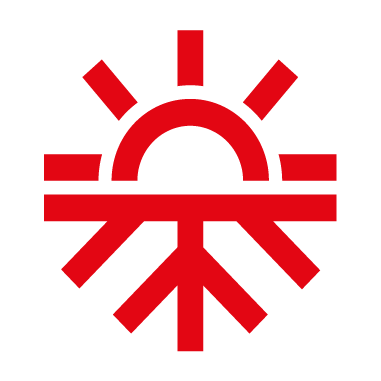 EFFECTIVE THERMAL INSULATION
TECHNONICOL stone wool is a highly effective thermal insulation material. High resistance to thermal transmission is achieved because of finest intertwined mineral wool fibers, which retain a large amount of air inside the material.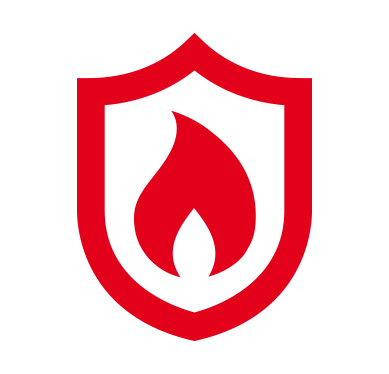 FIRE SAFETY
Gabbro-basalt rocks are the main raw material of stone wool products. Thanks to this, all TECHNONICOL stone wool products are non-flammable. The fiber melting temperature exceeds 1000°C that makes it possible to use the stone wool products in a wide range of working temperatures.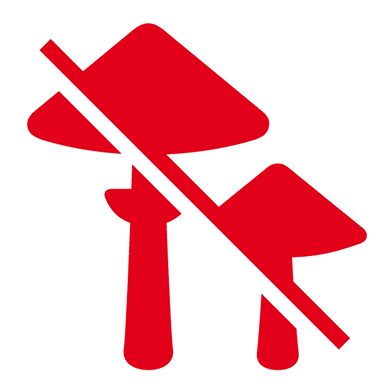 BIOSTABILITY
TECHNONICOL stone wool products fully meet the biological stability criteria, which was proved with numerous tests and trials as well as with the field data. Stone wool can offset the effect of various macro- and microorganisms: the material does not provide conditions for the vital activity of bacteria, mold, fungi, and is not attractive as an environment for insects and rodents.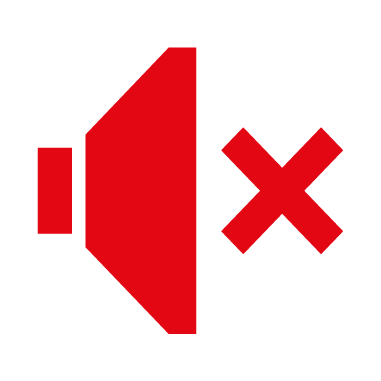 POWERFUL SOUND ABSORPTION
The fibrous structure of stone wool products secures excellent acoustic and sound-absorbing properties. TECHNONICOL products have high sound-absorbing ratios in the broad range of frequencies, which decreases the level of airborne and impact noise in various sound-insulating structures: partitions, floors, walls and others.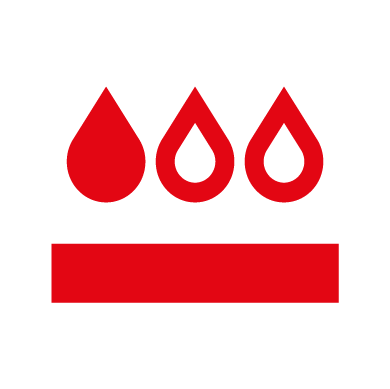 WATER REPELLENCY
All TECHNONICOL stone wool is treated with water-repelling agents. The presence of moisture in the insulation affects its properties, the term of service and indoor climate. Usually, if a thermal insulation gets damp, it needs to be replaced. Our stone wool is effectively protected against moisture.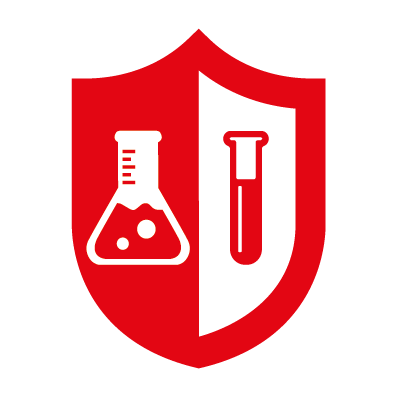 CHEMICAL RESISTANCE
TECHNONICOL stone wool is manufactured from basalt stone. Natural minerals of this group are notable for their high chemical resistance to various substances: oils, solvents, paints, acidic and alkaline. Stone wool can be safely used together with any types of construction materials as well as corrosive filters in many branches of chemical industry.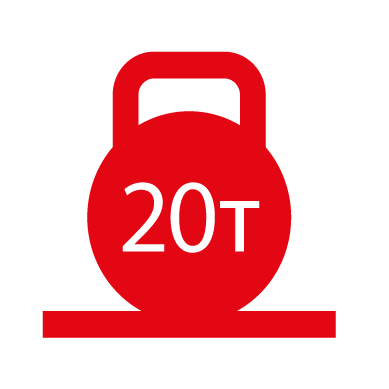 DIMENSIONAL STABILITY
Increased mechanical stress resistance of TECHNONICOL stone wool is ensured by fiber properties and stone wool structure. These parameters are set individually for each type of material, depending on the area of application of the thermal insulation.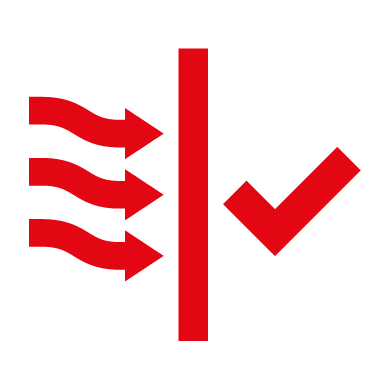 VAPOR PERMEABILITY
Vapor permeability of TECHNONICOL stone wool is high, materials do not retain the moisture coming from premises in the form of vapor created by human activities. Thermal insulation remains dry practically always.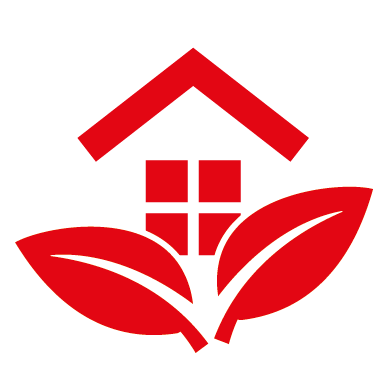 ECOLOGICAL COMPATIBILITY
Being one of the major European mineral wool producers, TECHNONICOL constantly improves its products and services by using modern equipment and implementing eco-friendly technologies. All products comply with environmental standards, they are safe for human health and nature. That is granted by the complete cycle of certification, both obligatory and optional.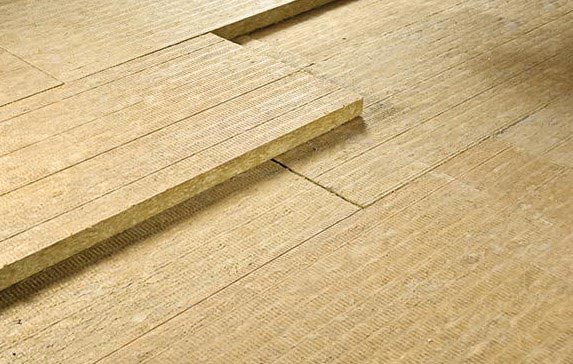 Long experience, modern equipment, continuous technology perfection and innovations made by the proprietary Research Center allow TECHNONICOL to manufacture stone wool products of stable premium quality.
TECHNONICOL basalt based non-flammable stone wool products present a mix of competitive price, uncompromising quality and numerous operational advantages to meet any needs of thermal insulation.