Solution for non-accessible roof system without thermal insulation on a corrugated steel sheet base with mechanical fastening of PVC membrane
TN ROOF PVC STEEL LIGHT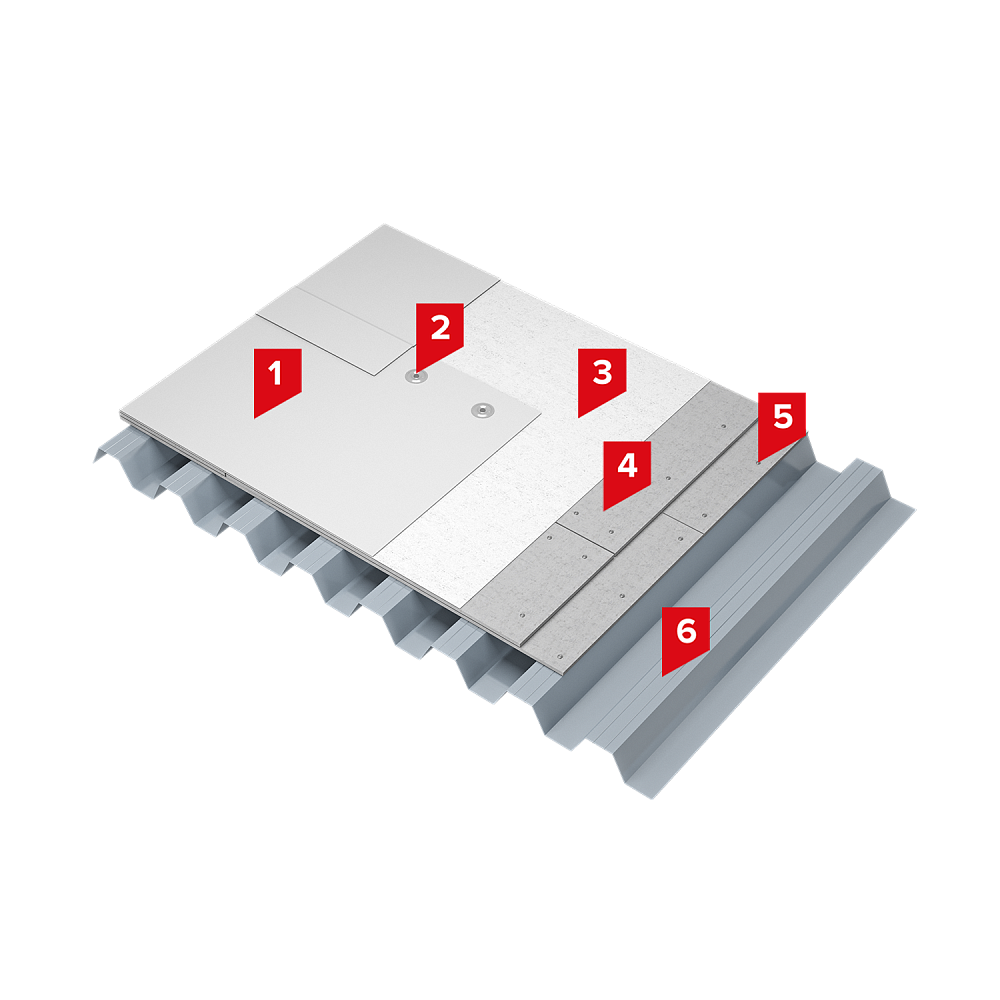 System composition
Polyester reinforced PVC membrane LOGICROOF V-RP
Plate-shaped holder, with diameter not less than 50 mm
Synthetic geotextile 300g/m2
Prefabricated screed in 2 layers
Self-tapping screw
Corrugated steel sheet
AREA OF APPLICATION
Logistic centers, warehouses, industrial buildings, shopping centers.
SOLUTION DESCRIPTION
This solution is recommended for residential buildings and structures with a non-insulated attic or other structures where the basebuild does not provide for thermal insulation of the roof construction. The solution is applied when the speed of construction and reliability of the entire roofing construction are important.