Research organization Intertek (USA) confirms the high performance of LOGICPIR thermal insulation
29.10.2021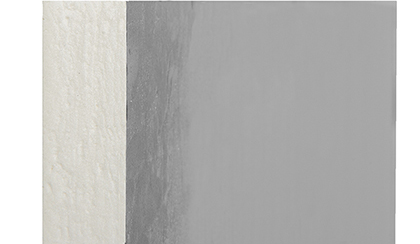 Following the performed calculations, even a small layer of LOGICPIR thermal insulation material is sufficient to achieve excellent thermal performance, comparable to those of energy-efficient structures.
All around the world, the energy efficiency of buildings is subject to constant improvements – the requirements are being tightened, new standards are being introduced. For example, the Energy Standard ASHRAE 90.1 by American National Standards Institute in its most current version from 2019. Originally implemented after the 1975 US energy crisis, this document now sets requirements for energy-efficient projects based on rapid changes in technologies and energy prices. It is also important that the basis for awarding LEED energy points to commercial and public buildings is precisely the requirements of ASHRAE 90.1-2019, which are significantly higher than many other local and global standards.
TECHNONICOL Corporation strives to produce materials that meet progressive standards. To confirm the energy efficiency of LOGICPIR thermal insulation by ASHRAE 90.1-2019, TECHNONICOL specialists turned to the experts of Intertek in the USA. It is a branch of a British company that was founded in 1885 and dated back to the first laboratories of Thomas Edison. Intertek is one of the world leaders in the field of product testing for various safety and quality indicators, as well as certification of building materials. The appeal to the American division of Intertek is no coincidence because, historically, it happened so that the trendsetters of the thermal insulation "fashion" in the field of PUR / PIR materials are precisely American manufacturers.
Intertek experts have performed calculations of the efficiency of roof and wall structures insulated with LOGICPIR boards on all types of substrates (metal, concrete and wood). The calculations determined such indicators as U-factor (thermal transfer coefficient of the building envelope) and R-value (thermal resistance of the structure), included in the requirements of the ASHRAE 90.1-2019. The coldest climatic zones recorded in the standard – No. 7 and No. 8 – were selected for the analysis. The requirements given in these parts are the most stringent and comparable to the harsh Northern climatic conditions.
It has been proven that achieving excellent thermal performance indicators (comparable to those of energy-efficient structures) is possible even when using relatively low LOGICPIR thicknesses in enclosing structures. So, for example, for a roof with a wooden base and 140 mm thick over-rafter insulation, record values for mass-produced materials are achievable: R = 6.34 [m²K/W], U = 0.157 [W/m²K]. Therefore, LOGICPIR has once again confirmed its application effectiveness, this time in accordance with up-to-date energy standard ASHRAE 90.1-2019.
"We always try to rely on opinion leaders. American requirements at the moment are one of the most stringent in the world, and we went even further and took the most rigorous requirements for energy saving used in the northern states," comments Vladimir Shalimov, Technical Director of Polymer Membranes and PIR Division of TECHNONICOL Corporation, PhD in Technical Sciences. "It should be noted that Intertek's specialists are of the highest level of competence, and it is very gratifying that one of the leading international companies for product testing has highly appreciated LOGICPIR thermal insulation."
LOGICPIR compliance calculation summary with ASHRAE 90.1-2019 can be downloaded here.
Back to news list