Italian experts certify the environmental friendliness and safety of LOGICPIR
31.01.2022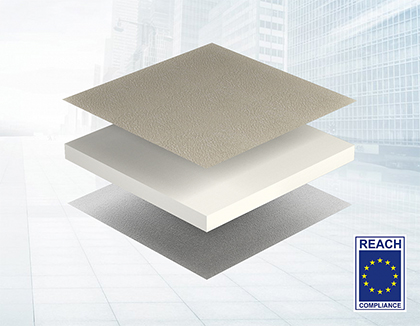 Experts from the Italian division of UL laboratory have tested LOGICPIR thermal insulation for the presence of more than 100 different hazardous substances. Studies have proven the environmental friendliness and safety of the material.
A good property can only be built from safe and environmentally friendly materials. Being a structural thermal insulation material, LOGICPIR is often not in direct contact with the indoor air (as it is covered with finishing) and does not affect its quality. Nevertheless, TECHNONICOL is aware of the need to provide transparent information on the emission of volatile organic compounds (VOC) from its products based on the most reliable tests from respected laboratories.
This time, LOGICPIR has been tested by the Italian division of the world-famous UL laboratory. UL has been operating for 127 years and has unique equipment for which the most sensitive methods are available – spectrophotometry, ion chromatography, inductively coupled plasma mass spectrometry (ICP-MS), gas chromatography-mass spectrometry, liquid chromatography-mass spectrometry (LC-MS) and many others.
The new study was carried out as part of REACH compliance. This is an EU regulation on the registration, evaluation, authorization, and restriction of the production and use of chemicals, which came into force in mid-2007. The purpose of its adoption is to increase the protection of human health and the environment.
UL laboratory experts for the REACH regulation have tested LOCIGPIR by TECHNONICOL for the presence of more than 100 different hazardous substances: aromatic polycyclic hydrocarbons, persistent organic pollutants, mercury compounds, lead, phthalates (DEHP, DBP, BBP, DIBP), cadmium and its compounds, organotin compounds, highly hazardous SVHC substances that can cause cancer (carcinogenic), cause genetic mutations (mutagenic), have harmful effects on reproduction, have other toxic properties and remain in the environment for a long time (persistent), gradually accumulate in the bodies of animals (biologically accumulative ), etc.
According to the test results, the chemical composition of the material does not contain any hazardous substances whose concentration would exceed 0.01%, which complies with the requirements of the REACH regulation. The study once again proved the absolute safety and environmental friendliness of LOCIGPIR.
"LOGICPIR thermal insulation has repeatedly passed serious tests dedicated to safety and environmental friendliness. Thus, the laboratory Eurofins Expert Services (Finland) assigned class M1 to our product according to the Finnish classification of building materials, the conditions of which are met only by those products that emit extremely little or no harmful substances. LOGICPIR also has an expert opinion based on the results of a voluntary sanitary and epidemiological examination, as well as the conclusion of the National Medical Research Center of Children's Health, in which the material showed absolute safety, allowing it to be recommended in preschool and school institutions," notes Evgeniy Spiryakov, Head of Polymer Membranes and PIR Division of TECHNONICOL Corporation. "We are glad that now the Italian experts have positively assessed our thermal insulation. These were some of the most serious and detailed tests. And LOGICPIR thermal insulation proved to be excellent."
Test report on LOGICPIR compliance with REACH can be downloaded here.
Back to news list