The ecological safety of XPS TECHNONICOL is confirmed by the Environmental Product Declaration
21.02.2022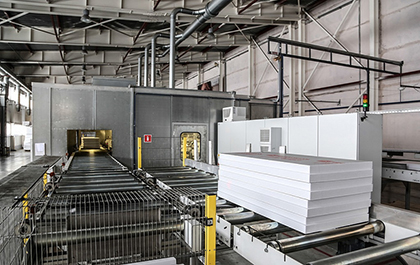 Being a member of EXIBA European association of extruded polystyrene manufacturers, TECHNONICOL has confirmed the environmental friendliness of its products based on XPS. The construction materials of EXIBA members are subject to strict assessment and quality control by the professional community, auditors and European institutions. As part of the voluntary certification, XPS by TECHNONICOL has successfully passed all necessary procedures and has been included in the recently published Environmental Product Declaration.
"The fact that our extruded polystyrene was recorded in EPD confirms that we not only consistently maintain a high level of quality and safety of the material itself, but also make sure that all stages of production have a minimal impact on the environment," comments Dmitry Mikhailidi, Development Director of Polymer Insulation Division of TECHNONICOL Corporation.
As part of the voluntary EPD certification, materials are evaluated according to many parameters. Experts analyze the impact of XPS on the environment throughout its life cycle, including production safety, carbon footprint, the ecological friendliness of the material, as well as the possibility of safe disposal. The primary purpose of EPD is to inform consumers about how the product complies with the high safety standards adopted in Europe.
"XPS TECHNONICOL is a popular thermal insulation material supplied to many countries of the world. It is widely used in industrial, civil and low-rise construction to insulate buried structures, floors, roofs and facades. Of course, the material with such a broad scope must be absolutely safe. And the Environmental Product Declaration once again confirms that fact. It opens up new opportunities for this highly-effective building material to develop the global market," says Alexey Kasimov, Operations Director of the Polymer Insulation Division of TECHNONICOL.
European Environmental Product Declaration can be downloaded here.
Back to news list