The first studio of TECHNONICOL roofing shingles was opened in Kerala
10.07.2018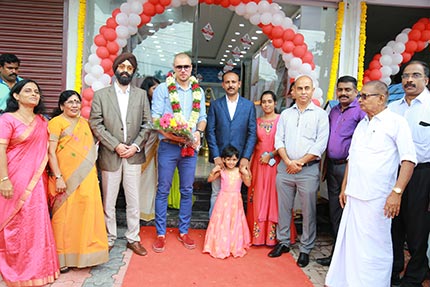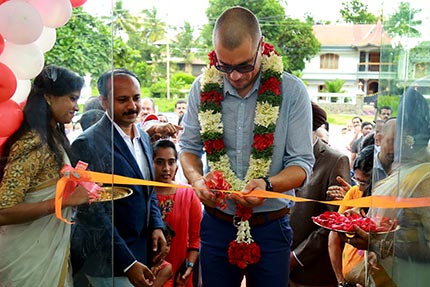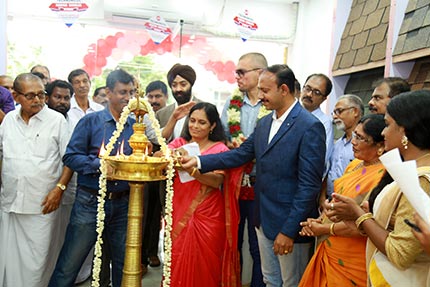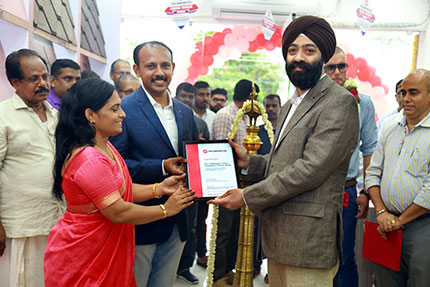 On the 5th of July, TECHNONICOL India has officially inaugurated its' first flagship store located in Irumpanam in Kerala under the M/s. Chittilappilly Trading Corporation with over 100 guests, local authorities and media representatives.
The store was inaugurated by the Managing Director of TECHNONICOL Asia Mr. Anton Belyakov, who was the guest of honour on the event. The other guests present at the store opening were the CEO of TECHNONICOL India Mr. Ramnik Singh Kohli and Sales Director for Private and Residential Roofing Solutions in India Mr. Raghupat Jha. The event was hosted by Mr. Shinto Chittilappilly.
Conveniently located in a prime site of Irumpanam market area and connected by the Seaport - Airport Road in Kochi, the new studio features a spacious 750 sq. ft. showroom for the wide range of TECHNONICOL roofing shingles, polymer-bitumen membranes, primers and mastics, providing the clients of the brand with a comfortable environment that reflects TECHNONICOL's core values of Knowledge, Experience and Craftsmanship.
We take this opportunity to express our gratitude to M/s. Chittilappilly Trading Corporation for the valuable contribution in our mutual growth in Kerala state.
Back to news list