TECHNONICOL Corporation conducted a unique training program in India
28.09.2018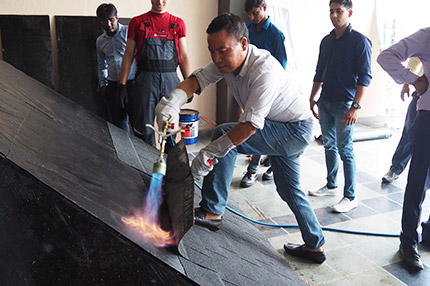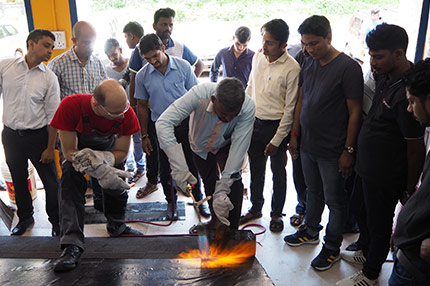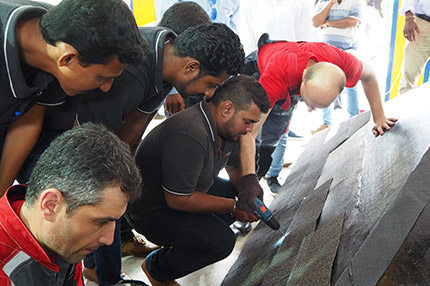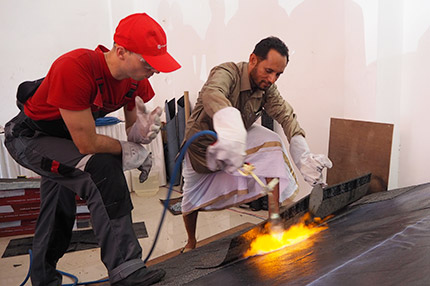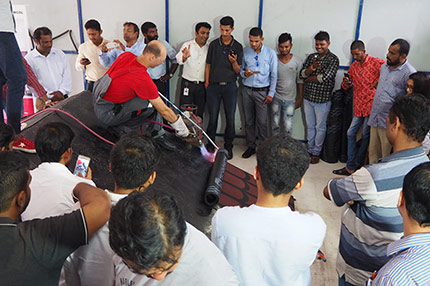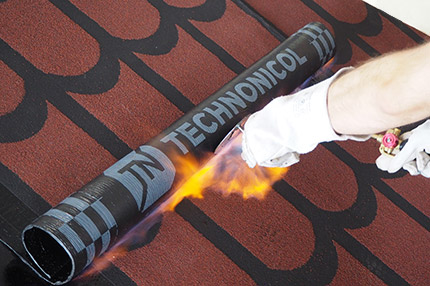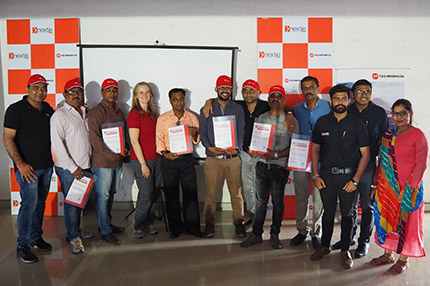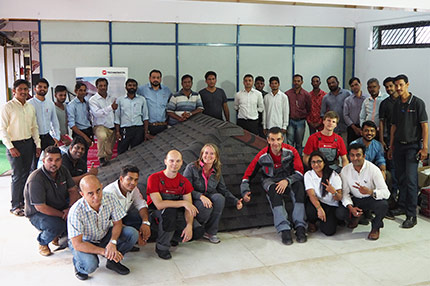 A unique training program was conducted by TECHNONICOL Corporation, the leading international manufacturer and supplier of roofing, waterproofing, thermal insulation and sound absorption materials, in order to show the best application practices and innovative materials to applicators, channel partners and architects. More than a hundred participants took part in the five seminars, which were organized in the period from 4th to 12th September at four locations of India: Delhi, Raipur, Goa and Cochin.
This training trip was a part of the global program of TECHNONICOL Corporation aimed at increasing the skill level of applicators and improving the quality of installation of the materials produced by the Corporation. This results in increased reliability and durability of the whole roofing, waterproofing and thermal insulation system of the construction and, finally, improves the quality of life of people, who are using these buildings and structures. The initiative corresponds to the core of TECHNONICOL brand – "Craftsmanship", which is the most important factor of any successful construction.
The practical training program was focused on application of the materials for pitched roofs: TECHNONICOL roofing shingles, EASYROOFING (APP modified bitumen decorative roofing and waterproofing membrane), ULTRAPLAST B (torch-on APP modified bitumen underlay membrane), ULTRAFLEX SA (self-adhesive SBS modified bitumen underlay membrane) and BITUMEN PRIME COATING (Primer TECHNONICOL No.01).
During the training, all participants showed the great interest in high-quality materials and application techniques by TECHNONICOL Corporation. Everyone had an opportunity to apply the material with their own hands and ask all the related questions to the trainers, who specially came from Russia for this event. The seminars also provided a great place of sharing the experience: information and peculiarities of application kindly provided by the participants will definitely help in developing new reliable materials and up-to-date technologies.
Many positive feedbacks were received during and after the event. The team of NEXTIE BUILDING SOLUTIONS (Raipur) comments: "We would like to thank everyone for attending the practical training event. Seeing each of your support made the event memorable. The newly established team of dealers, applicators and architects is more like a family that continues to grow with amazing friendships, adventures and success."
The team of KAKODE TRADING LLP (Goa) points out: "It was a great learning experience for our team members as they liked the detailed hands-on demonstration which was provided by the professional trainers. It was the first time a program like this was conducted and we believe it would be very helpful for building up the sales."
The team of CHITTILAPPILLY TRADING CORPORATION (Cochin) adds: "This training program created our presence in the market. We should conduct more of the similar kind of training programs in the future as it will help us build the goodwill and reputation."
We take this opportunity to thank all participants for their time and dedication. We are also grateful to our respected Channel Partners and the team of TECHNONICOL India for the excellent organization of the event.
Back to news list