TECHNONICOL Corporation completed the construction of the 50th plant
23.09.2016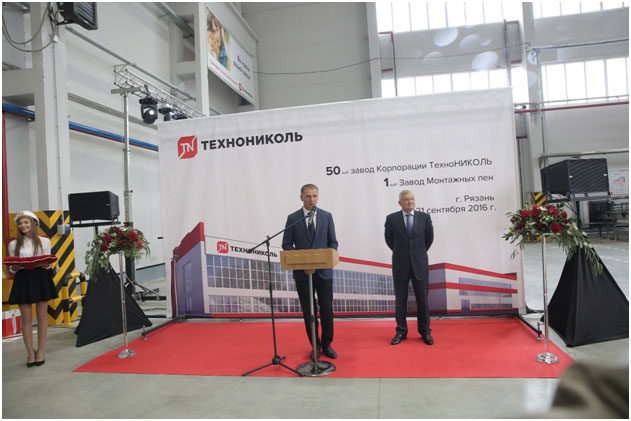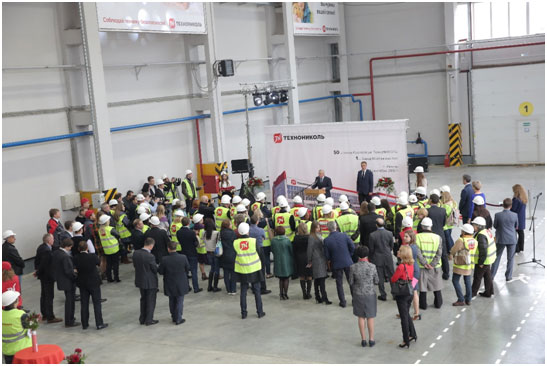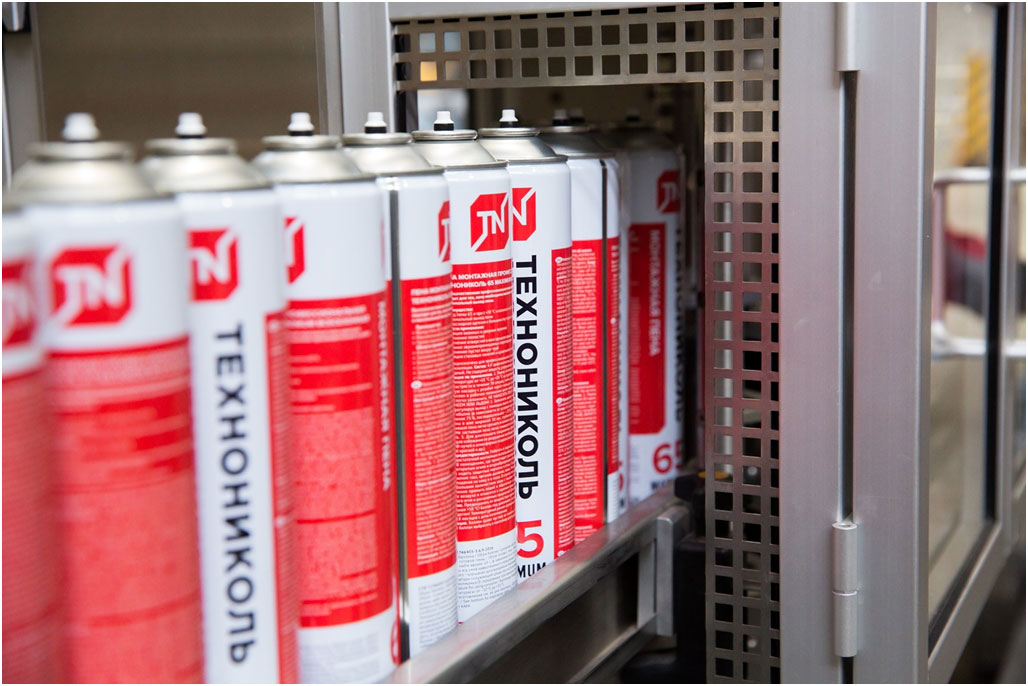 On September 21, Ryazan held the official ceremony to celebrate the construction of the 50th enterprise of the TECHNONICOL Corporation, which is one of the leading international producers of reliable and effective construction materials. The milestone factory will focus on the production of one-component polyurethane foam. The new enterprise is to become the most efficient Russian plant in terms of output capacity. This will contribute to import substitution in the local market of construction foams, presently dominated by foreign products (60%).
The investment in the new plant amounted to 500 million rur. The fabrication line for liquid PU-foam was specifically designed by the Swiss company Pamasol. It is currently considered as one of the most advanced lines in Russia and Europe.
The new TECHNONICOL plant with output capacity of over 40 cans per minute will create 30 workplaces. The enterprise can supply products to all regions of the company's presence in Russia and export to the countries of Europe and Asia.
The plant corresponds to high standards of environmental safety. Its building is designed to meet the concept of complete cycle production.
Currently, the Russian market of construction foams lacks modern scientific and production centers and, as a result, cannot provide the complete range of products as compared to the market available to citizens of Europe. The newly built plant of TECHNONICOL must bring this segment to a brand-new level due to technology transfer, new products and complete line automation. The company also plans to create a proper R&D center intended to constantly develop products' functional properties and new unique receipts, so that the company could react to changing consumer's demands.
Moreover, the plant permits to manufacture one of the raw material components, previously imported from abroad. This could make the enterprise less dependable from European suppliers and volatility of currency rates, offering consumers a high quality product at the best possible price.
«Today we have completed the construction of the 50th plant of the TECHNONICOL Corporation. We are one of the very few Russian producers with such diversified production capacities. It is symbolic that the new enterprise will produce a completely new product for us, the liquid one-component polyurethane foam," said the TECHNONICOL President Sergey Kolesnikov. «This market is highly promising for the company and we plan to become a prominent player in this field in Russia and abroad».
Back to news list