TECHNONICOL Corporation acquired Superglass company in Scotland
23.09.2016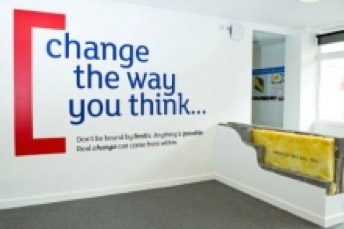 TECHNONICOL completed the acquisition of Superglass, the publicly listed Scottish company, which is the largest independent producer of glass wool insulation in the UK. The deal is worth 8.7 million. By 2020, the Corporation plans to invest between 4 and 5 million to raise the output capacity of the site.
The Superglass Company from Sterling (Scotland) becomes part of the TECHNONICOL Corporation, one of the leading global producers of reliable and effective construction materials. Superglass was founded in 1987. Presently, it is the largest independent manufacturer of glass wool insulation materials in the UK. TECHNONICOL is a newcomer to this market, as it has produced stone wool thermal insulation, extruded polystyrene and PIR (polyiso) so far.
In the nearest future, the Superglass enterprise will focus on the performance per employee parameter, so that it reach the TECHNONICOL benchmark. In 2015, the Corporation's average performance per employee amounted to 13.4 million rur. By 2020, Superglass aims at building a new furnace at the plant and raising its output capacity to 55 000 tons of finished goods annually. The expected investment sum constitutes £4–5 million.
Superglass Chief executive Ken Munro positively regards the prospects of becoming part of the TECHNONICOL Corporation: «The cash investment will turbocharge the growth trajectory the Scottish firm has been on prior to the deal».
The expansion of Superglass is expected to create new workplaces, in addition to 150 employees in the current headcount of the enterprise. New output capacities and the increase in the performance per employee figure could lower product prices by 10%, increase the market share of Superglass in the UK and expand export to the countries of the Western, Eastern and Northern Europe.
«Superglass is an enterprise with a good history, excellent personnel and adequate customer relations practice. By means of synergy, we can both improve the key figures of Superglass and develop the TECHNONICOL business as a whole. Our wide product range, global supply presence and high quality service can contribute to the most complicated construction projects in any country of the world», stated the president of TECHNONICOL Sergey Kolesnikov.
Back to news list