TECHNONICOL became the Company of the Year on the Global Insulation Conference
07.10.2019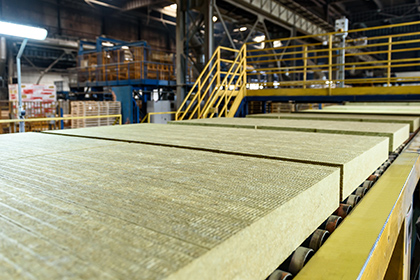 The 14th International Global Insulation Conference & Exhibition 2019 took place in the capital of Slovenia on September 25-26. The event brought together about 140 delegates from 26 countries who presented the latest products, technologies, techniques, and developments to the expert community.
At the formal gala dinner, the organizers of the event summed up the Global Insulation Awards. This year, TECHNONICOL Corporation has become the winner in the primary nomination. It was recognized as the best manufacturer of thermal insulation materials in 2019 by the voting of leading market experts.
"The global professional community has appreciated the high pace of development of our company. We are constantly working to expand our geographic presence: today we open new factories in Europe. And this cannot but affect the market. The entrance of major players always becomes the impetus for new development, the growth of healthy competition, and ultimately, the saturation of the market with high-quality and desirable products," says Vasiliy Tkachev, Head of Mineral Insulation Business Unit of TECHNONICOL.
One of the most important factors in choosing a winner was the Corporation's policy for production development. Today, the company has 8 sites for the production of stone wool, the total capacity of which exceeds 11 million cubic meters of finished products per year. Annually, TECHNONICOL Corporation invests up to 24 million USD in the technical equipment of stone wool plants and upgrades; modern innovative technologies and production optimization techniques are being introduced at the enterprises. The total investment amount in the development of mineral insulation amounted to 220 million USD over the past 5 years.
In addition, the judges have noted the high quality of TECHNONICOL products and its wide range intended for various areas of application: industrial and civil construction, farming, shipbuilding, fire protection, etc.
This year at the Global Insulation Conference, TECHNONICOL was represented by Andrey Titov, Development Director of the Mineral Insulation Department, and Sergey Leonov, professor of the Moscow Institute of Physics and Technology (MIPT). They presented a new technique for the study of mineral fiber, confirming its bio-solubility to the professional community. The technique was developed by MIPT scientists at the commission of the TECHNONICOL Corporation. The speech was ranked second among the conference reports according to the audience estimate.
The Global Insulation Awards is held annually as part of the reputable International Global Insulation Conference & Exhibition. TECHNONICOL regularly takes part in the event. The next, 15th Global Insulation International Conference will be held on September 2020 in Lisbon (Portugal).
Back to news list