LOGICROOF PVC membranes have successfully passed the tests according to ASTM standards
27.09.2019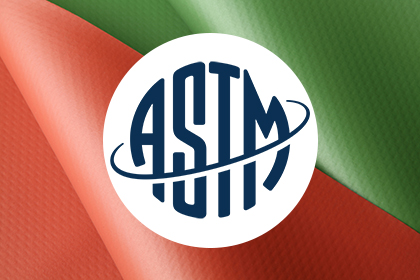 TECHNONICOL Corporation, a leading international manufacturer of reliable and efficient building materials and systems, has been operating in the construction market for over 25 years and always adheres to its obligations. The high quality of products is confirmed by respected well-known laboratories in different countries of the world, which allows us to work on the representation of the company's products all over the globe.
LOGICROOF synthetic membranes are the products with steadily developing export volume. New countries are constantly being added to the geography of deliveries. It is important for customers around the world to know that they are purchasing high-quality materials. LOGICROOF PVC membranes already have confirmation of quality according to Russian (GOST), European (EN) and even Chinese (GB) standards. However, a number of countries in Asia, Latin America and other regions rely on American standards (ASTM). To develop sales in these regions, LOGICROOF PVC membranes were tested according to ASTM standards at the independent Kiwa Research Institute (the Netherlands).
ASTM International (American Society for Testing and Materials) is an international organization that develops and publishes optional standards for materials, products, systems and services. Among its members, there are more than 32 thousand representatives of manufacturers, users, direct consumers, governments and academics in more than 100 countries.
During the tests according to ASTM standards, LOGICROOF membranes were evaluated according to all the main characteristics important for roofing – the material thickness, elongation, tensile strength, weld strength, change in linear dimensions and water absorption were studied. LOGICROOF membranes showed excellent results and compliance with American quality standards in respect of all parameters.
"The products of TECHNONICOL Corporation are now being sold at 95 countries around the world. The quality of the company's materials has already been recognized on 5 continents in a variety of climatic conditions. We are interested in the further development of export of our modern PVC membranes. LOGICROOF membranes meet the strictest standards accepted in Russia, the EU and a number of other countries. Now the high quality of membranes has been confirmed by ASTM standards," says Evgeniy Spiryakov, Operations Director of TECHNONICOL Synthetic Membranes and PIR Department.
Kiwa test report for LOGICROOF V-RP membrane in accordance with ASTM standard could be downloaded here.
Back to news list