New product category launch: polyurethane foams by TECHNONICOL
15.03.2021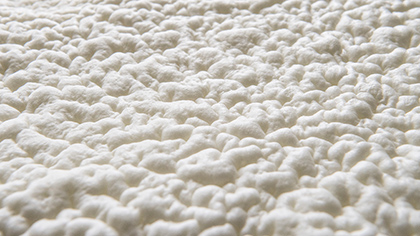 Today we would like to announce an official launch of the new product category to complement our range of premium-quality construction materials in India – polyurethane foams by TECHNONICOL. The assortment includes professional sealing, fire-resistant and glueing foams, as well as high-performance spray foam insulation – a full set to cover all possible needs of the builders.
TECHNONICOL Corporation has been producing polyurethane foams since 2016 using modern technologies and only the best raw components. The plant was built on a closed cycle concept to meet the strictest environmental safety standards. A high-tech automated production line with a total annual capacity of up to 7 000 tons of PU foams is custom made by Swiss company Pamasol. A new R&D center was also launched at the enterprise to provide constant improvements of products' functional properties and develop unique compositions.
PU foams by TECHNONICOL possess a great number of benefits for applicators and customers. Large primary foam volume, obtained right after the application, guarantees the high speed of the filling even of wide joints. Moreover, the final quantity of the cured foam is obviously seen right after its application into the joint that excludes the risk of the following misalignment of the structure. The foam does not flow from vertical surfaces due to the optimal ratio of curing time and density of the cured foam. All of that guarantees the superb quality of joints, which means their durability and long life. At the same time, an enhanced volume of emitted foam and a very small amount of cut wastes save the budget as well!
As a result, one can find everything required for the fast and convenient thermal and sound insulation of joints as well as for other specific needs in our carefully developed polyurethane foam range.
Back to news list