New application videos are available on the website
17.04.2019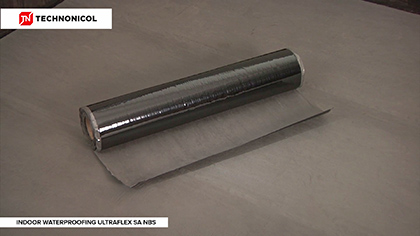 TECHNONICOL Corporation is constantly providing technical assistance for the applicators and contractors all around the world. Training, site inspections, workshops, manuals preparation and other ways of experience sharing are aimed at describing the optimal ways of working with our materials in order to reduce the number of possible mistakes to the minimum level.
Today we are glad to share two more video manuals: Foundation waterproofing with ULTRAFLEX SA NB and Indoor waterproofing of wet areas with ULTRAFLEX SA NBS. Following the given instructions will ensure the long service life of the materials and the whole construction in general and will protect the premises from leakages in the most reliable way.
Both videos are available on our official YouTube channel as well as in the section "Useful" of the website that also contains other important information related to TECHNONICOL Corporation, its' products and their advantages, manuals for installation, transportation and storage of the products, soft copies of advertising materials and testimonials. Check it often not to miss something useful!
Back to news list