Self-adhesive bitumen tape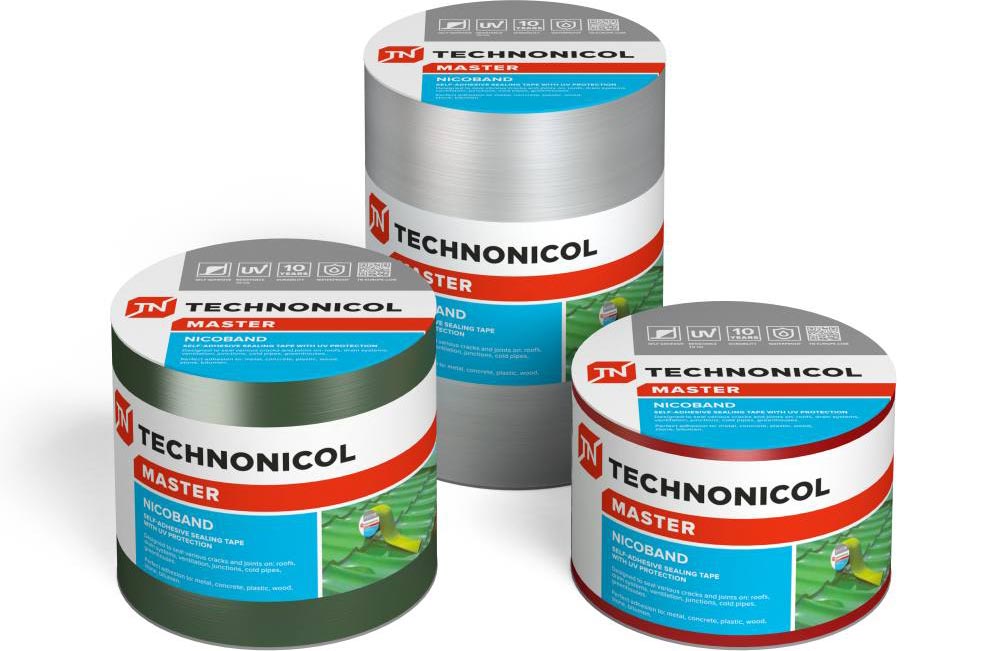 Self-adhesive sealant tape gives the opportunity to quickly eliminate leaks on flat or pitched roofs without using complex materials and with minimal labor costs. This is a convenient way to seal various cracks and seams. Waterproof tape for the roof can be used for joint insulation and roof repair systems.
NICOBAND self-adhesive sealant tape is a waterproofing polymer-bitumen material with a 1.5 mm thickness and a colored aluminum coating. It can be of different lengths and widths. The metallised layer provides reliable protection from UV exposure. The waterproofing tape manufactured by TECHNONICOL Company has an easily removable protective film for easy applying. This product is designed for the repair and maintenance of roofs and flashings of the most popular colors, including metal, and retains its' properties for more than 10 years. Bitumen sealing tape falls into the tone of the main surface and repeats its shape.
Areas of application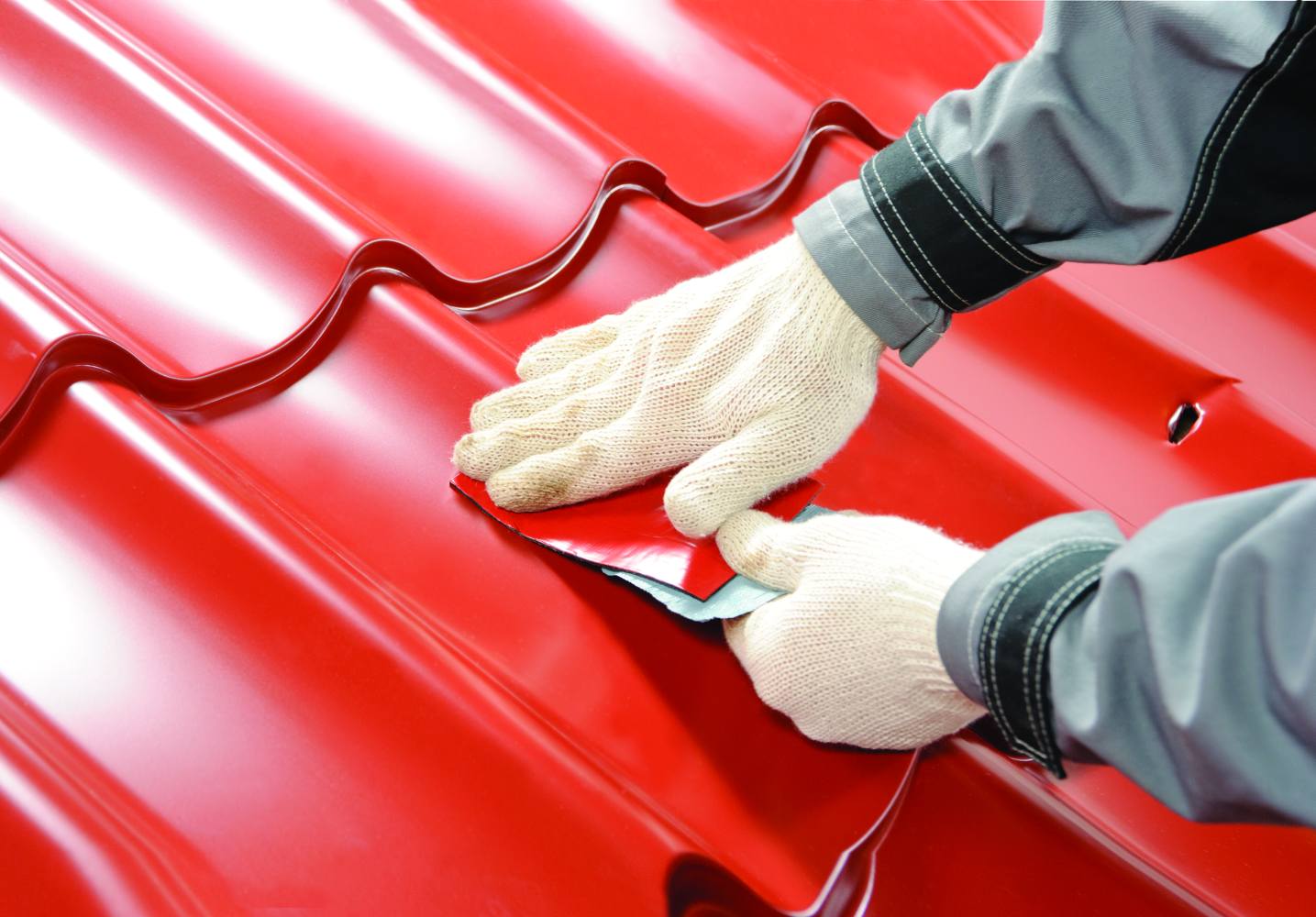 Easy to use and durable, self-adhesive bitumen tape makes it possible to perform with your own hands:
sealing of joints and seams, repair of cracks in the metal, clay (ceramic), concrete or bitumen roof tiles, bitumen membranes, a seamed roof;
sealing junctions in dormer windows and canopies, antennas, greenhouses, balconies;
repair of the drainage system: gutters, pipes, plastic, and metal elements.
The self-adhesive layer creates perfect adhesion to various surfaces: concrete, metal, slate, plastic, wood, glass. The variety of color versions of bitumen sealing tape allows the choice of the right shade for the repaired structure.
Installation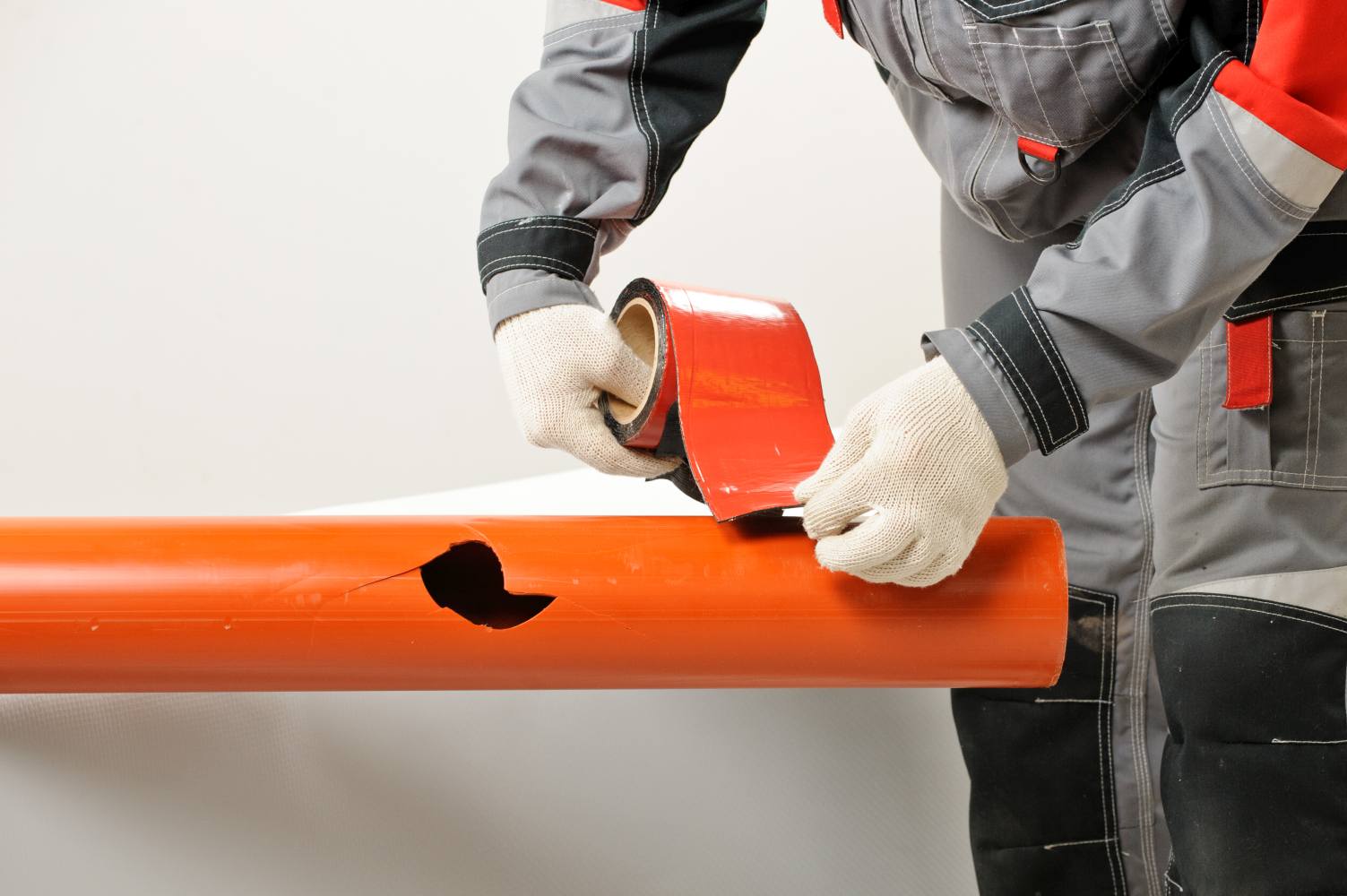 NICOBAND self-adhesive waterproofing tape perfectly repeats the shape of the surface, firmly adheres to it, and provides long-lasting and reliable sealing. Only simple tools are needed for installation: a measuring tape, a marker, a knife, a roller, and gloves.
The substrate must be cleaned and degreased before applying the waterproof tape to the roof. The surface and material temperature should be above +5°C. If the temperature is below +5°C, one must first keep the sealant tape at room temperature for at least 12 hours before the installation. Using material at a negative temperature requires additional heating of the substrate. It is not recommended to apply NICOBAND or analog products on hot vertical surfaces or surfaces with a temperature above +80°C. The substrate must be dry and clean to guarantee a strong adhesion of the waterproofing tape. To create a reliable sealing layer, the tape must cover the damage by 3-5 cm along the perimeter. After fitting, remove the protective film, attach the tape to the substrate and press it with a roller or hand.
Self-adhesive sealant tape can be used to eliminate damage to cylindrical elements. We recommend winding the tape spirally with an overlap on the previous turn. Self-adhesive bitumen tape allows you the opportunity to feel like a professional in construction and repair. This material quickly and simply solves your current problems. Minimal effort – maximum efficiency and reliability!
Back to blog list