TECHNONICOL Corporation took part in The BIG 5 Construct India 2016
12.10.2016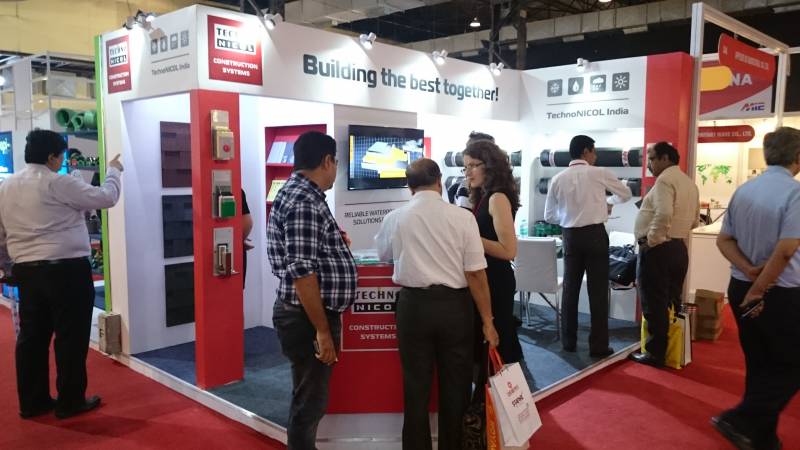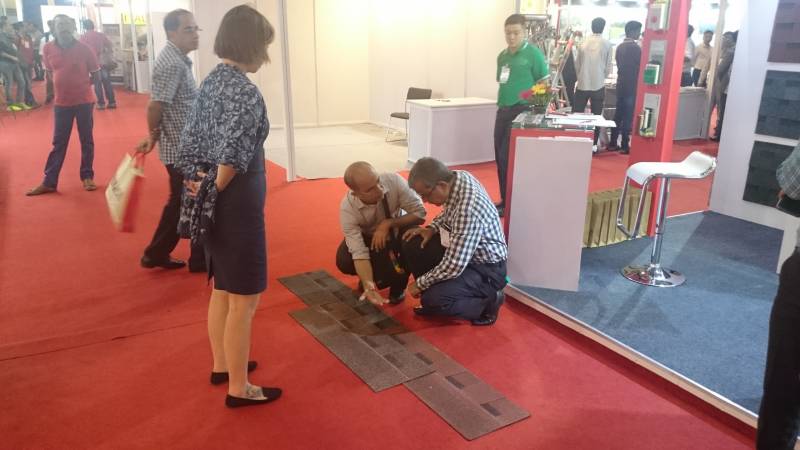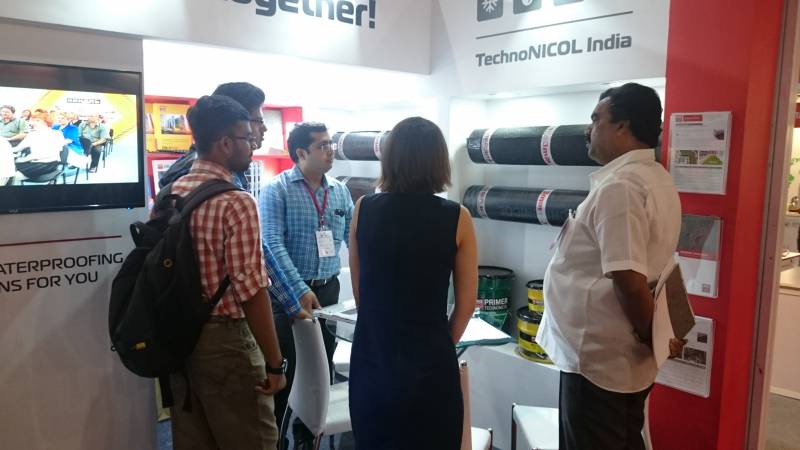 The exhibition of modern materials and technologies The BIG 5 Construct India 2016 was held in Mumbai from 28th to 30th of September. More than 140 exhibitors from 15 countries presented their products on area of more than 5,000 square meters. The event attracted over 10 000 visitors.
A wide variety of finishing materials, building blocks, metal structures, waterproofing and thermal insulation materials, pipeline systems, auxiliary construction equipment, related products and solutions were presented at the Expo.
TECHNONICOL participated in the event as a supplier of reliable system solutions and wide range of waterproofing and thermal insulation materials of the highest quality. The Corporation presented polymer-bitumen roll-fed materials ULTRAPLAST and ULTRAFLEX, which were significantly adapted by company experts for the hot climate of India, synthetic membranes LOGICBASE and LOGICROOF, roofing shingles, primers and mastics, sealant tape NICOBAND, stone wool and XPS. Unique roofing shingles collection TROPIC APP specially designed for Asian markets had a great success among visitors.
The stand of TECHNONICOL Corporation was visited by many leading architects, engineers, investors, distributors, contractors and experts in the sphere of construction technologies. In addition, company's products and solutions have attracted guests from many other countries.
Back to news list