TECHNONICOL Corporation has produced 15 million cubic meters of extruded polystyrene (XPS)
16.08.2017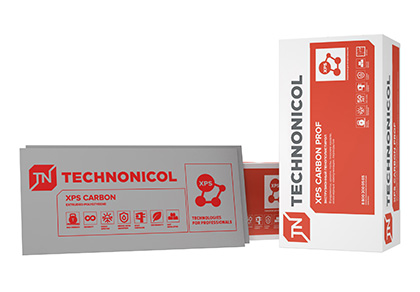 TECHNONICOL Corporation celebrates the production of its 15th million cubic meter of extruded polystyrene. This became possible thanks to the high quality of the material, which ensures a stable demand for XPS TECHNONICOL CARBON in many countries around the world.
Extruded polystyrene TECHNONICOL CARBON is a high performance thermal insulation material with uniformly distributed closed cells, which is widely used in buildings and constructions throughout the world. TECHNONICOL Corporation is one of the leading European manufacturers of extruded polystyrene, production of which is carried out at eight plants in different regions of the Russian Federation. The materials are exported to a large number of countries.
"Having started the production of XPS over 10 years ago, we have set a new level of quality for the whole industry of thermal insulation materials. We constantly improve characteristics of the materials in our laboratories, increase work efficiency on the production sites. A comparatively small team of about 500 people managed to produce the quantity of XPS, which would be enough to build a road from the Earth to the Moon with a length of 400 thousand kilometers. In fact, this fantastic number means very real and understandable things: comfortable houses, cozy offices, strategic facilities protected from the negative impacts of the weather. Moreover, it is very important that this is not only a quantitative success – all these years we have been producing the materials of the top quality", says Alexey Kasimov, Director of Polymeric insulation Department of TECHNONICOL Corporation.
TECHNONICOL's product range includes extruded polystyrene intended for purposes of different scale: from protection of airstrips and highways to insulation of facades, foundations and roofs in low-rise construction. Corporation permanently expands the range of materials, brings out new technological solutions for various construction and repair needs. Great attention is paid to customer service, efficiency and environmental protection.
Back to news list