Record sales of roofing shingles by TECHNONICOL in May 2018
07.06.2018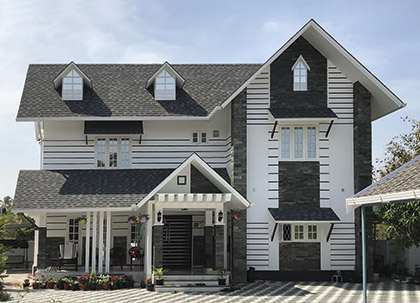 TECHNONICOL India reaches another milestone with completing the sales of 10 containers of roofing shingles equal to 7,059 bundles in May 2018.
"I am grateful to all my sales and back-end team members who strongly supported us to reach the new high record sale of roofing shingles by TECHNONICOL in India. I am very grateful to all our channel partners for their continuous support. This achievement was also reached due to a very good balance we have created between our benchmark quality and price," says Raghupat Jha, Sales Director (Private & Residential Roofing Solutions), India.
Roofing shingles by TECHNONICOL Corporation provide guaranteed comfort and safety to the house. This durable and long-lasting roofing material comes with a manufacturer's warranty of up to 60 years. Almost anything can happen in your life, but your roof will not leak and will never let you down in technical terms. And it is important – to be certain that storms will not be stronger than the roof. Our roofing shingles have extremely good flexibility and will obediently follow even the most complicated roof shape.
The 3D spatial design of the tiles and warm tints of color that glisten and change depending on the light will remain trendy in the long term because they are bright and stylish at the same time. It is exactly what is required for a beautiful private house and the good energy thereof.
Back to news list