LOGICPIR confirms its environmental friendliness and safety
11.06.2020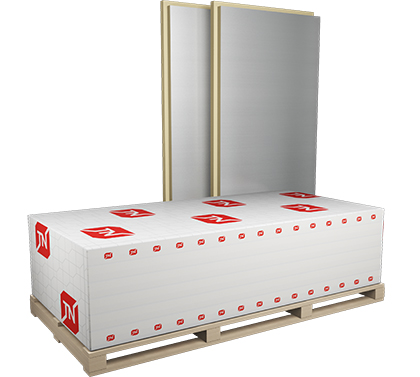 TECHNONICOL Corporation has been operating in the construction market for over 27 years and produces only environmentally friendly and safe materials, one of which is LOGICPIR thermal insulation board. The tests conducted in the laboratory of Eurofins Expert Services (Finland) showed that LOGICPIR does not emit harmful substances.
The laboratory was not chosen by chance, as its methodology is based on one of the most stringent international standards – ISO 16000. The same standard is also used in several other European countries, including Germany (AgBB scheme classification) and France (classification per regulation No. 2011-321), and allows materials certification according to M1 international classification. Therefore, successful testing in Finnish laboratory is always a guarantee of the highest quality and safety of the construction materials.
During the tests, a high-tech sensitive equipment was used to measure the level of emission of volatile organic compounds (VOC), ammonia, formaldehyde, carcinogenic and other harmful substances. LOGICPIR has passed the test with dignity, not exceeding the concentration of harmful substances in any of the tested parameters, as evidenced by the issued certificate.
"Nowadays, the concern of many people with their health is absolutely justified. Everyone wants to wear hypoallergenic clothes, eat healthy food without carcinogens, live in a comfortable house built from environmentally friendly materials. That is why it is extremely important to choose construction materials that have proven their safety for humans and the environment. Tests in Finland have confirmed that LOGICPIR thermal insulation board meets the most demanding requirements," says Evgeniy Spiryakov, Head of Polymer Membranes and PIR Division of TECHNONICOL Corporation.
M1 emission class certificate for LOGICPIR can be downloaded here.
Back to news list