3 years of success of TECHNONICOL India
21.01.2018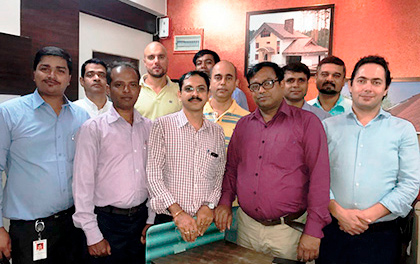 We are glad to announce that TECHNONICOL India Private Limited has crossed another milestone in its history and completed 3 years since its establishment. We take this opportunity to thank all our staff and partners for being associated with our company on this journey.
What began as a small part of the International Corporation with just 2 members has risen to the team of 20 qualified professionals and now the company is growing even faster. TECHNONICOL India has reached countless achievements and results in these 3 years, which proved to be exceptionally productive for us.
Without the support of our excellent team, it would never have been possible. Every one of you plays a very important role in the development of our company. It is your enthusiasm, skills and dedication that have brought us this far.
We are very grateful to our respected clients and customers, who put their trust in us, as well as in our products and services. Your demands, challenges and feedbacks are pushing us to go ahead and improve continuously. Your support and confidence play the major part in our progress and make our success story to come true.
We will keep our business and relations growing with you by providing nothing less than the best. Together we will explore the new heights!
Back to news list