Roofing shingles types and everything needs to know about it
Roofing shingles are one of the most popular roof coverings around the world. Do you know why?
The roof is the top part of the covering of any building. This part is very important because exactly the roof is designed to protect the interior from any precipitation and to create comfort for the house dwellers. To perform its functions efficiently, a roof shall conform to the defined requirements.
The main requirements for the roof are its reliability, durability, ease of installation, and external attractiveness. A good roof should be waterproof, resistant to aggressive agents and sunlight. It should not be exposed to warping or cracking, should not be destroyed by heating from the sun.
But there are so many varieties for the roof covering, which one to choose? We recommend paying attention to such modern solutions as roofing shingles. Let us explain why.
What are roofing shingles?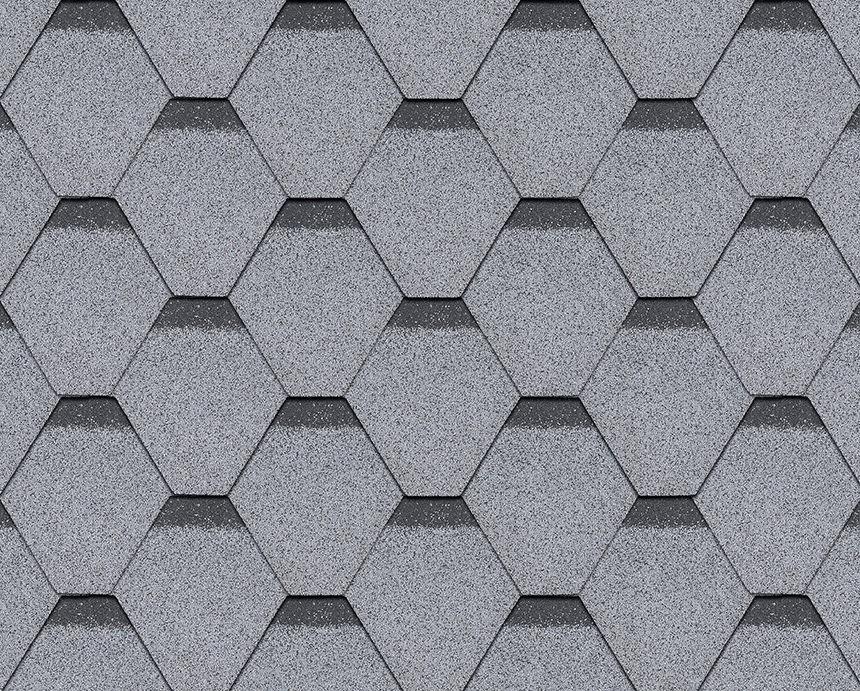 Being created in the USA in the XIX century, bitumen or asphalt flexible roofing shingles quickly took their rightful place in the construction materials market. Today bitumen shingles are one of the most common roofing materials in the world. It consists of several layers.
Roofing shingles are the construction material on the base of the strongest fiberglass that is impregnated with improved roofing bitumen and sprinkling with colored basalt granules.
Fiberglass is a modern eco-friendly material on glass and organic resins. Its main advantage is incredible tensile strength.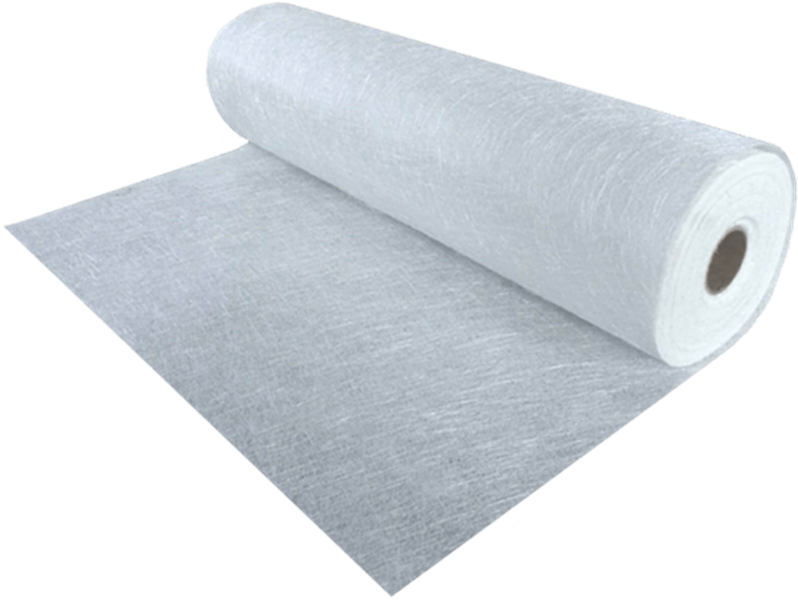 A special roofing bitumen is used to impregnate the fiberglass. It is a building material obtained after the oxidation of petroleum products and their mixtures with asphalts and substances of oil production.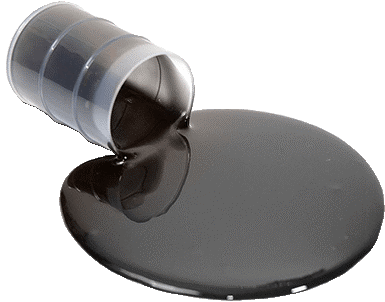 Basalts are formed during volcanic eruptions in the splitting zones of the earth's crust. The color is applied to the granules by painting and subsequent high-temperature firing. Exactly basalt is responsible for the variety of roofing shingles color solutions and protects bitumen from ultraviolet and destruction.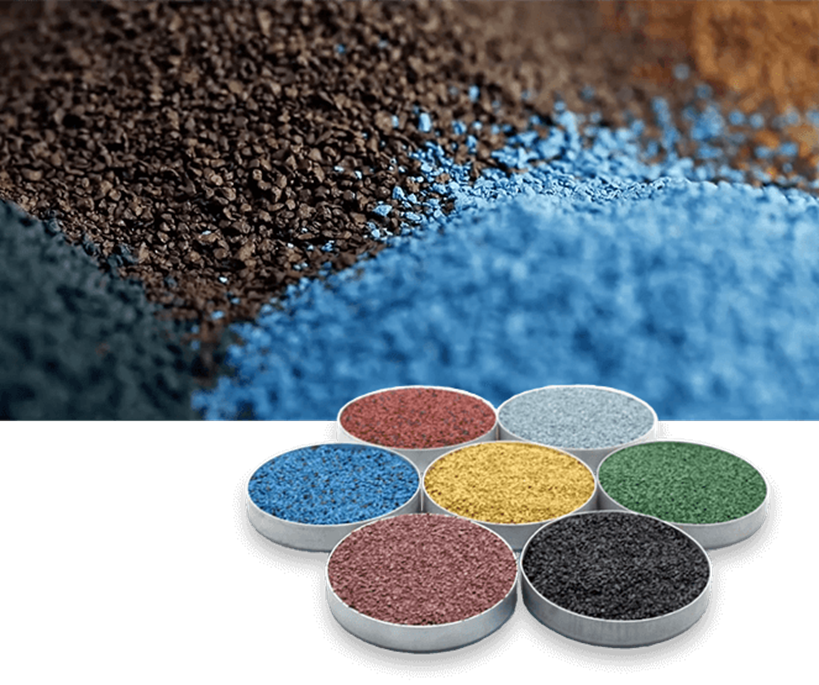 Roofing shingles are suitable for both hot southern and cold northern regions. It helps maintain a comfortable temperature in the house at any time of the year and withstanding temperature drop from minus 70 to plus 80°C.
Such roofing shingles can be either single-layer, double-layer, or even triple-layer. Each additional layer means additional strength, safety and increased service life. Accordingly, the more layers, the higher reliability and manufacturer's warranty. This characteristic also affects the cost.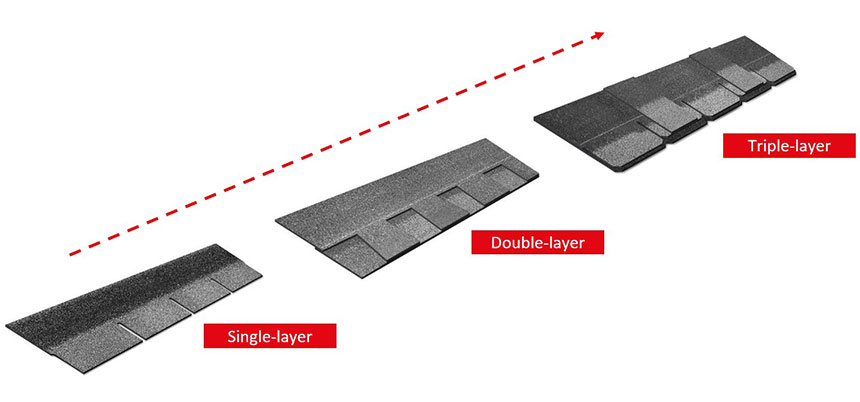 One of the main differences between bitumen shingles and other roofing materials is their size. The roofing shingles are produced in small segments meter-long, which are very convenient for installation. The visible part of the shingles has different shapes that can radically change the appearance of the roof.
Cut pattern ACCORD
Cut pattern COUNTRY & JAZZ
Cut pattern WESTERN
Even without having special equipment or skills but adhering to the manufacturer's recommendations, anyone can install roofing shingles independently, even alone. It is a light material that is easy to carry, cut and fix. Detail instructions for the installation of roofing shingles are given in the following video.
It is also an ideal option for roofs with the complex geometry of any shape and configuration. Thanks to the flexibility of the material, bitumen shingles can be easily installed on complex roof elements such as domed or arched structures. But remember that bitumen shingles are used on pitched roofs with a slope of at least 12° (5° in case of torching installation method).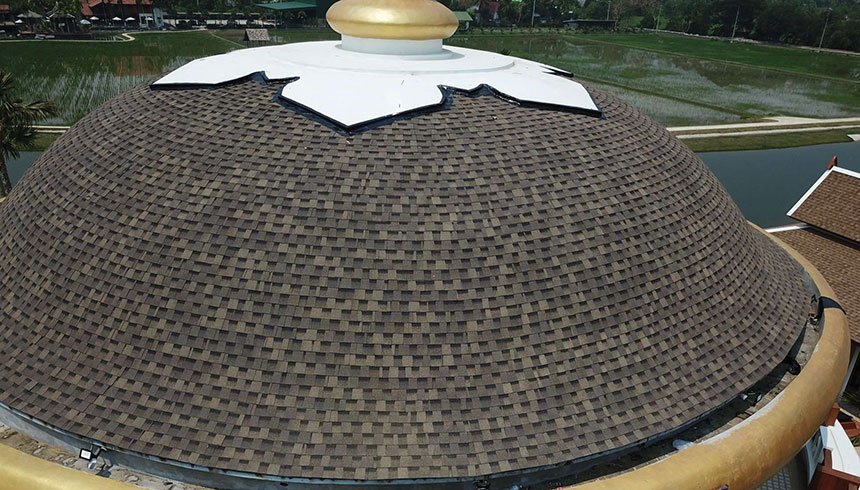 In comparison with other types of coverings, roofing shingles have many advantages. For example, ceramic roof tiles carry a significant additional loading on the supporting structure, so it is necessary to pay great attention to strengthening the rafters. And the cost of installation can unpleasantly surprise the future homeowner. Metal tiles have poor indicators of thermal and noise insulation – your family's sleep will be restless from the noise of rain in bad weather. While bitumen shingles are a reliable roof covering that has excellent noise insulation, is resistant to UV exposure and keeps color intensity for a long time.
How to choose your roofing shingles collection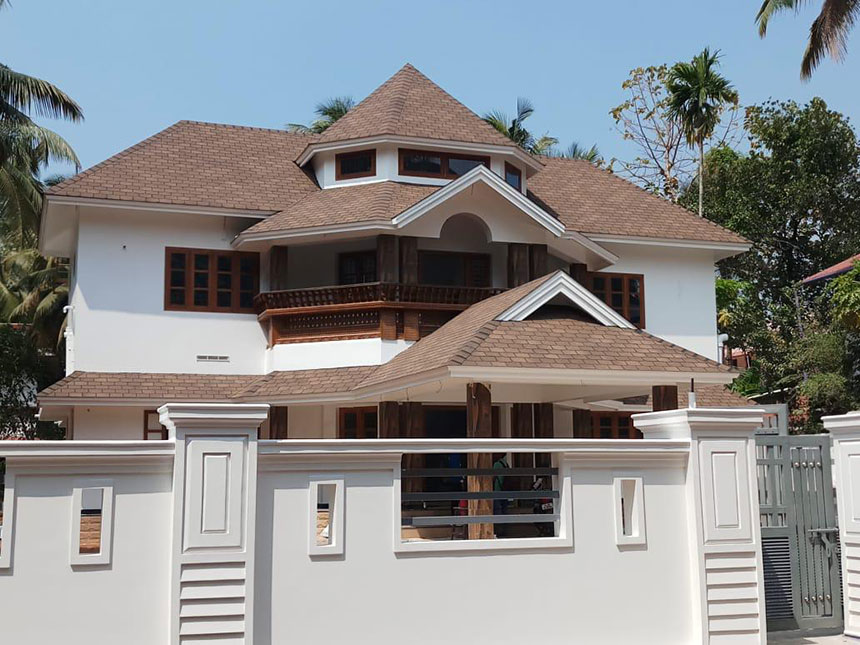 How not get confused in the abundance of roofing shingles manufacturers and make a right choice?
Advise you to stop at the most extensive variety of high-tech roofing shingles from the international Corporation TECHNONICOL, which has proven itself as a durable and high-quality roofing material.
Roofing shingles by TECHNONICOL are very popular with consumers. It has all the above-mentioned properties. You can choose from a wide range of single-layer options (5 collections), more durable double-layer (3 collections), or premium triple-layer (1 collection), among 39 color solutions and 7 types of shingle cutting.
Probably the best choice would be collections of architectural multilayer roofing shingles. After installation, they form the visual volume of the finished roofing thanks to the perfectly matched combination of different colors of basalt granules and shadow stripes. Depending on the sun's position during the day and the level of sunlight, the roof shimmers with different shades and creates a stunning 3D effect.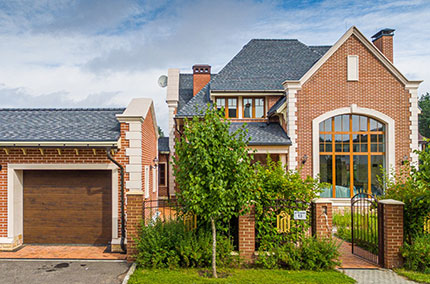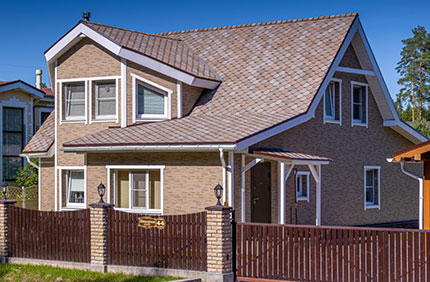 Advantages of roofing shingles by TECHNONICOL:
Easy installation;
All-weather;
Easy application on the most complex surfaces;
Great noise insulation;
Convenient handling and transportation;
A variety of colors and cutting shapes;
Modern technologies and permanent strict quality control during production;
The manufacturer's warranty is up to 60 years.
Comfortable living in a house for many years depends strongly on the quality of the materials used in the construction process. Create favorable living conditions for yourself and your loved ones in the Indian difficult climate by choosing a modern, durable and beautiful solution for your house – roofing shingles by TECHNONICOL!
Back to blog list